Inspiration may take many different shapes for all of us. Some people seek guidance from religion, while others turn to the self-help section of the App store. Motivational music is popular among certain individuals.
So, how's it going for me? For me, nothing beats good old-fashioned inspirational movies. I can't tell you the amount of times I searched for movie guides and movie reviews just so I can get a little pump of adrenaline. A film about someone who transformed the world for the better, a sports film with "Eye of the Tiger" playing over and over, or a tale about overcoming adversity are just a few instances of how movies may motivate and inspire us to do more and be better than we are. 
At some time in their life, who hasn't wished for Atticus Finch's wisdom or Rocky Balboa's tenacity? What moviegoer hasn't felt a surge of joy after watching the Hidden Figures women finally get the accolades they so well deserve? Even the Jamaican bobsled team can make a compelling case for following your dreams, no matter how unrealistic they may seem at the moment.
Looking to get out of a slump and feel more fired up? You don't have to search much farther. This collection of movies to watch will provide you with ideas. Without further ado, here are some of the best inspirational movies.
#5 The Family Man (2000)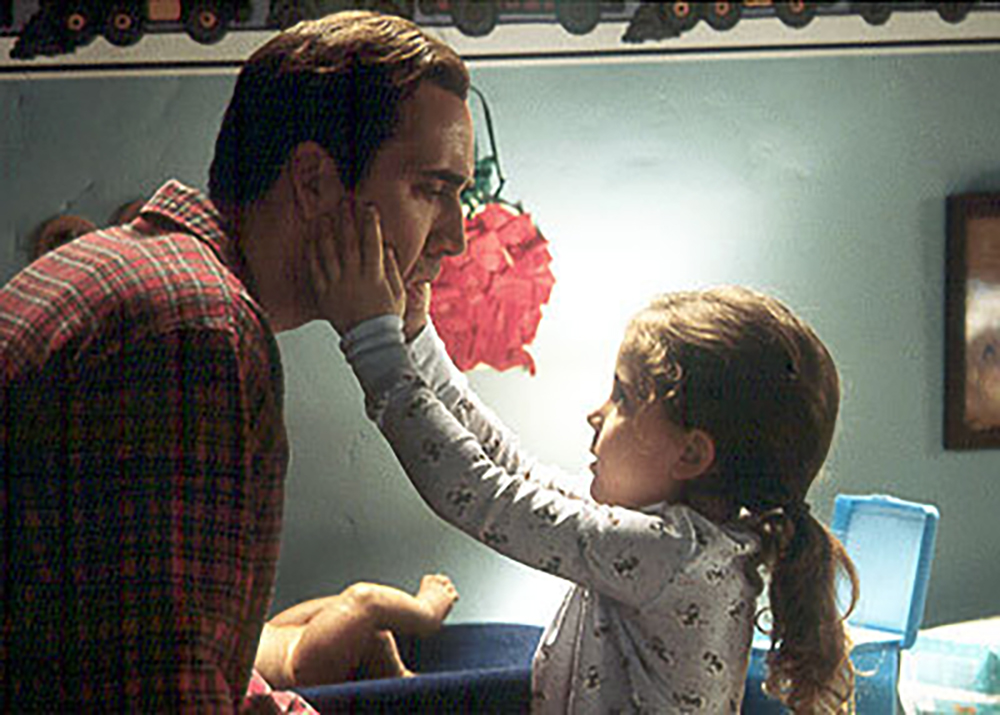 Director: Brett Ratner
Writers: David Diamond, David Weissman
Cast: Nicolas Cage, Téa Leoni
The Family Man is a comedy drama about a successful single investment banker (Nicholas Cage) who gets to see how his life could have turned out if he had made a different decision 13 years ago (staying with his girlfriend rather than opting for a high-flying profession). This movie portrays a scenario of "what if I had done this instead?" as well as a contrast between a life of great riches and success and a happy family life.
It's a wonderful picture that makes you think about life, but I'm not convinced on the underlying message that life must be either/or – in this case, money or family, but not both – but I see why they did it. It encourages people to justify why they can't pursue their professional or financial goals because they have a family. It also encourages individuals to justify not pursuing love or having a family because their professions keep them too busy. If we work together to improve our capacity, prioritise our tasks, and plan, we can accomplish both objectives.
#4 The Trial of The Chicago 7 (2020)
Director / Writer: Aaron Sorkin
Cast: Yahya Abdul-Mateen II, Sacha Baron Cohen, Daniel Flaherty, Joseph Gordon-Levitt, Kelvin Harrison Jr., Michael Keaton, Frank Langella, John Carroll Lynch, Eddie Redmayne, Noah Robbins, Mark Rylance, Alex Sharp, Jeremy Strong
With this unusually entertaining courtroom drama, written and directed by Aaron Sorkin, the director draws similarities between 1968 and the present. An ensemble cast including Yahya Abdul Mateen II, Michael Keaton, Joseph Gordon-Levitt, and others provide strong performances in this picture, which has received five Academy Award nominations, including Best Picture, as a result of its success.
#3 Million Dollar Baby (2004)
Director: Clint Eastwood
Writer: F.X. Toole
Cast: Clint Eastwood, Hilary Swank, Morgan Freeman
Clint Eastwood's sports drama, in which the veteran actor portrays a grizzled boxing instructor who unwillingly teaches a young woman (Hilary Swank) from the wrong side of the tracks, is considered one of the greatest sports films of all time, among classics such as The Hustler and other classics. "A masterpiece," according to Roger Ebert, who believes the film contains nothing less than the mysteries of life and death. Million Dollar Baby was released around Christmas 2004, and it ended up upsetting early leader The Aviator in key Academy Award categories, taking home awards for Best Picture, Best Director, Best Supporting Actor (Morgan Freeman), and Best Actress in a Leading Role.
#2 A Beautiful Mind (2001)
Director: Ron Howard
Writer: Akiva Goldsman
Cast: Russell Crowe, Ed Harris, Jennifer Connelly, Paul Bettany, Adam Goldberg, Judd Hirsch, Josh Lucas, Anthony Rapp, Christopher Plummer
A Beautiful Mind emphasises on the significance of mental health. The film recounts the tale of John Nash, a mathematician who won the Nobel Prize for his work, and his battle with schizophrenia. When Nash is a young man, he makes significant contributions to the area of game theory. However, he falls into a perilous world of delusions, which he is able to escape with the assistance of his physicians, friends, and family.
#1 The Pursuit of Happyness (2006)
Director: Gabriele Muccino
Based on: The Pursuit of Happyness by Chris Gardner Quincy Troupe
Cast: Will Smith, Jaden Smith, Thandiwe Newton
The Pursuit of Happyness has to go down in history as one of the most inspiring films ever produced. Following the real tale of Chris Gardner, a single parent trying to provide a better life for himself and his son Christopher, the film is set in the present day. Chris has experienced moments of homelessness while attempting to finish his internship at a brokerage company while also attempting to earn a livelihood selling medical scanners that are in short supply on the market.
Overall, The Pursuit of Happyness is unrivalled in terms of inspiration, and if you haven't watched it yet, you really must!
Which movies have you found to be the most inspiring that you've ever seen? Share your thoughts with us in the comment section.