Garden Wedding Malaysia – How To Plan The Perfect Garden Wedding In Malaysia
In Malaysia, the most common places to hold a wedding is a fancy banquet hall in a hotel or holding the traditional church wedding. A garden wedding is the one for you if you want to stray away from the norm and make your wedding stand out.
A garden wedding has the beauty of a church wedding along with the ' wow ' factor of a wedding held in a banquet hall hence making it the perfect option for your wedding. Planning a wedding is already a difficult task, but planning a garden wedding in Malaysia sounds even more impossible. Have no fear, this article will tell you specifically what to look out for when planning a garden wedding in Malaysia.
1. The weather
This is the number one concern for anyone that is planning to have a garden wedding in Malaysia. This is due to the relatively unpredictable Malaysian weather which could go sunny to pouring rain at any second. Therefore before setting a date for your wedding to be sure to check the predicted weather forecast on multiple weather reports to double check that you have the weather that you want.
That being said, when doing things outdoor, things don't always go exactly to plan. The weather can only be predicted, no one can guarantee that it is not going to rain on that day hence always have a back-up plan. Be ready to prepare some kind of shade for you and your guests like pop-up tents, canopies or even personalized umbrellas that can give your guest shelter or shade when necessary.
2. Attire
Every bride wants a beautiful dress on their wedding day so that they can look like a princess. That being said, if you are to have a garden wedding in Malaysia it might be advisable to dress the part. A dress with a huge train might be a bit of a hassle. While you are walking down the aisle, dirt and bugs might get caught up in your dress and nobody wants that.
A dress that doesn't touch the ground would be advisable for a garden wedding. Something simple without a dozen layers underneath would also be a good idea as even though it is your special day, Malaysian heat makes no exceptions.
A wedding ceremony can go on for hours on end, although beauty is definitely a pain, I doubt any bride would want to feel uncomfortable throughout her entire wedding. Similarly for the groom, wearing an entire designer tuxedo would also make him feel super uneasy.
A good substitute for the wardrobe of the groom for a garden wedding in Malaysia would be a cotton white button down shirt matched with black pants or a button-down shirt matching the theme of your wedding.

3. Refreshments
We are living in the hot and humid climate of Malaysia hence having a refreshment table is certainly a must for a garden wedding in Malaysia. This is so that the guest will be comfortable and nobody will be dying of thirst. Although alcohol is the favorite for weddings, it is very dehydrating so having some family-friendly options might be a good idea. Juices might be a good alternative as they are very refreshing.
For food options, things that do not melt definitely have an advantage in Malaysia. It would be smart to stay away from foods like ice cream or ice kacang. Instead, you could try serving things like cake or the Malaysian all time favorite kuih muih. Try staying away from strong-smelling foods as well like durian no matter how much you like it as not everyone can stand the smell.

4. Mother nature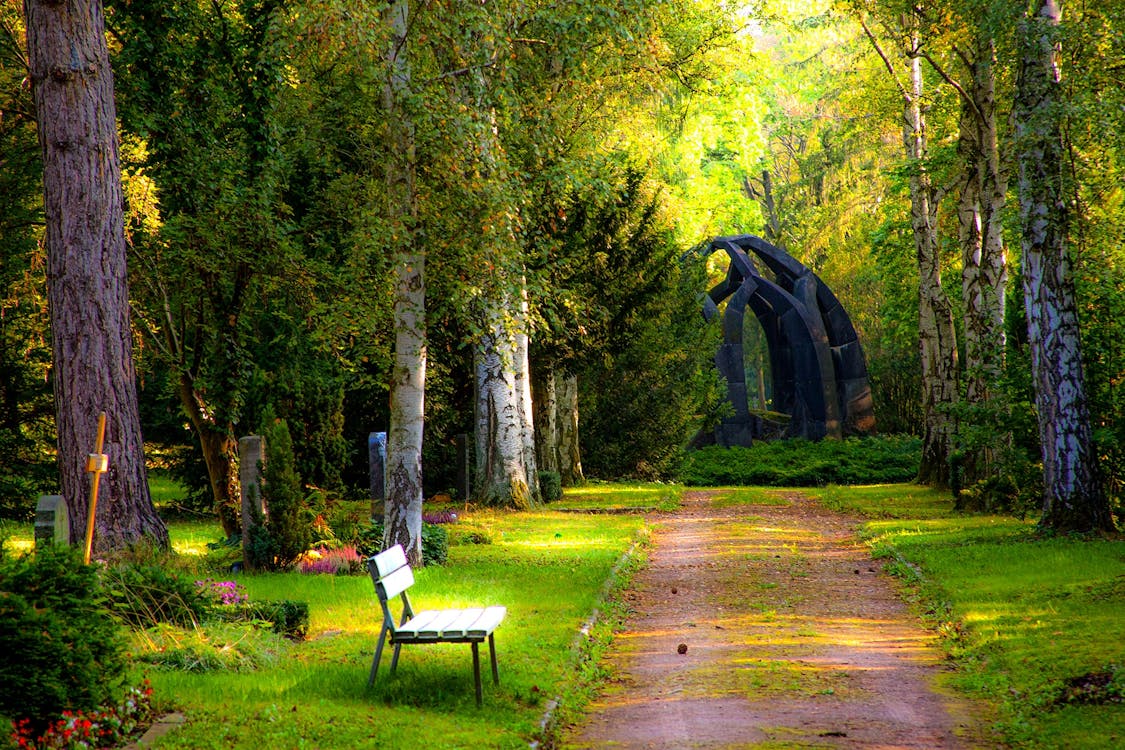 Your food and refreshments are there for your guest hence you don't want any pests like ants, mosquitoes or (God forbid) cockroaches crowding out the food table. To prevent this from happening you might have to do some pre-event termination. Have your site manager to take some precautions to make sure not even ants crash your wedding. You could light up some citronella candles to get rid of the mosquitoes and even keep some bug spray on hand in case of emergencies.

5. Decorations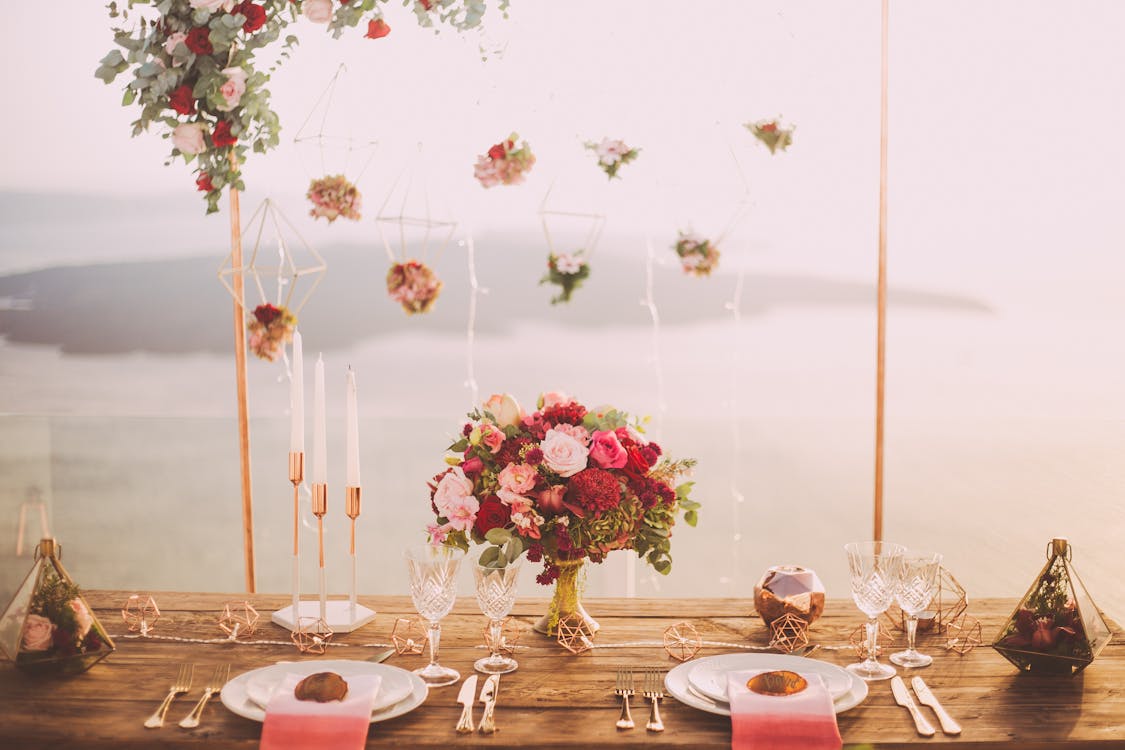 If you are having your wedding in a garden, you cannot rely on good building structure to make good pictures however a huge plus to a garden wedding in Malaysia is that you are already surrounded by a phenomenal backdrop of green so you don't have to find extravagant decorations which could cost a lot of money.
Having said that, it is always advisable for you to go to the venue a week beforehand to make sure that everything is the way that you want it. For example, the grass is at the length that you want, there aren't branches and leaves everywhere and that the flowers are all in full bloom.
Besides that, only very minimal decorations are needed to create a serene and elegant ambience if that is what you are going for. Decorations like fairy lights, lanterns in the trees or even personalising your venue with lots of pictures of the wedding couple in different stages of their relationship could add that little spark to your making your wedding amazing. However, this is your wedding so if you want to go for something out of the ordinary, my advice is to go for it.

6. Technicalities
In theory, a garden wedding in Malaysia seems like a dream come true but there are often some facts that are overlooked especially in the small details. For one we Malaysians love our cool air and a lot of us cannot stand the heat. In that sense, it is good to recommend renting some portable air conditioners to keep everyone as cool as a cucumber. Secondly, depending on how big your garden area is, sound may be an issue. This is because it is done in an open space hence there are no walls for the sound waves to bounce off.
Therefore speakers for a garden wedding is definitely a must. To top it off, you must also take into account lighting because once the sun sets I doubt you want all your guests to sit in the dark. Renting lights and hiring an electrician is a good way to solve this problem as you won't have to worry about all these technical problems on your special day.

7. Just do you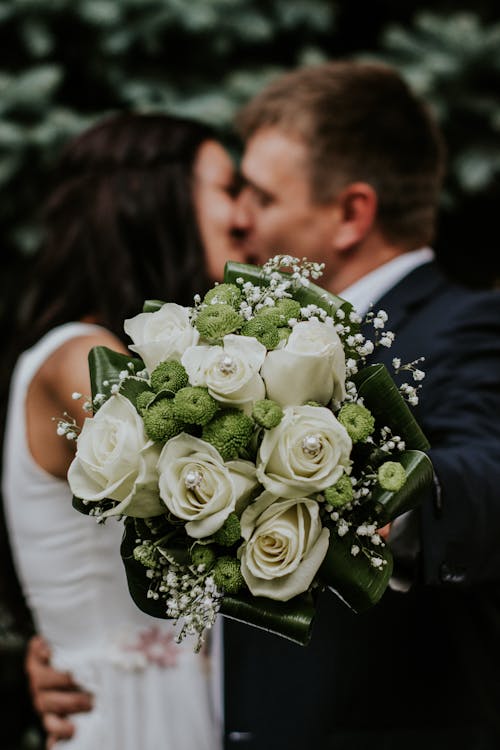 Weddings often get quite messy as people always try to outdo themselves and live up to the expectations others have put on their own wedding. Don't put this kind of stress on yourself as you have many other things to worry about. Don't worry if your great aunt Felicia isn't going to fancy your dress or the colour of the chairs.
This is your day and what really matters is what you want. If your tastes are a bit out of the ordinary, don't be afraid to stray away from the traditional look of weddings and to achieve the wedding that is uniquely you and your partner. This is because these are your memories and nobody else's.

Ready to start planning your perfect garden wedding?
In conclusion, these tips are ones to consider if you are planning on throwing an amazing garden wedding in Malaysia. Getting some ideas for your garden wedding may be difficult but it is not impossible! For more wedding information like how to choose the right wedding photographer or the best Malay wedding packages in KL, pay a visit to our wedding category log to get all the information you need.