What is IT support?
IT support is a technical job where IT support provides assistance to individuals and organisations for any technology-related issue. For IT support solutions, other than providing support, they also provide assistance such as device setup, installation, configuration and many more.
What do they do?
Besides providing support and solutions, the duty of IT support is also to optimise network and performance to secure business owners' websites against cyberattacks. As mentioned above, IT support also provides maintenance service for network services or network equipment like the wifi router. It is also part of the IT support job scope to actively monitor equipment performance to ensure there is no downtime due to equipment failure. Lastly, they are also prepared to help with file recovery and backup of data. As such, IT support is important for businesses to ensure smooth business operations.
Understanding IT support
Issue
Without the existence of IT support, many business owners especially for those computers and so on will have a hard time in operating their business as there won't be anyone with the capability of solving the issues when it comes to IT. Not just that, if there is no one to monitor network performance, many business owners are vulnerable to cyberattacks in which many sensitive datas will be sold or leaked.
Solutions
Hence, this is why the demand for IT support is high. As mentioned above, IT support is there to assist individuals or organisations with any technical support that is needed. So, in the age of digitalization as the usage of the internet is much higher compared to previously, IT support will be there to provide the greatest services to one's need.
The Top 5 IT Company For The Best IT Solutions
As the demand for IT support is high, so does the number of IT support companies. So here, we will list down the top 5 IT companies for the best IT solutions.
Alpha Support
Alpha Support Group is a IT support and services company that is based in Malaysia. Established in 2013, Alpha Support group have specialised in IT consulting, support outsources, relocation, networking, and many others after 7 years of operating. The reason for clients choosing Alpha Support as they are a team filled with professionals who are knowledgeable in their skill set when it comes to IT. Besides that, Alpha Support is also a trusted vendor with over 7 years of business operation. Not just that, Alpha Support also offers competitive pricing where they provide pricing to clients at a reasonable cost for the best work.
Contact number: 012-518 2019
Address: A-5-10 & 9, Empire Tower Subang Jalan SS16/1, 47500 Subang Jaya, Selangor
Website: https://www.alphasupport.com.my/
Email: [email protected]
SAFEHOUSE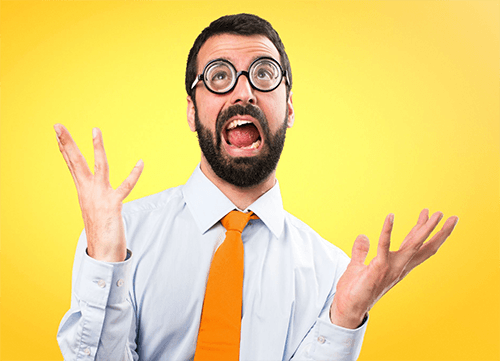 SAFEHOUSE is a team of passionate technology lovers who strive not only to provide to the best of their ability data centre services and cloud solutions. SAFEHOUSE is also constantly challenging themselves by seeking new technologies and solutions to provide the best services for their clients. SAFEHOUSE speciality is to provide data recovery services, cloud services, data centre services and IT services.
Contact number: +603 6411 6288
Address: Level 31, Menara 1MK,Kompleks 1 Mont' Kiara,No. 1, Jalan Kiara, Mont' Kiara, 50480 Kuala Lumpur.
Website: https://safehouse.com.my/
Email: [email protected]
ZEN-Y ICT Solutions
With 4.9 stars out of 122 reviews on Google reviews, Zen-Y is one of the best IT solutions companies that you can find in Malaysia.
Zen- Y ICT Solutions is recommended as one of the best as the company has been operating for over 20 years alongside a team of highly skilled teams with combined experience. With that, it is safe to say any IT solutions under their care will be in safe hands.
Contact number:+603-8800 5205
Address: A-11-11 Pinnacle PJ, Jalan Utara C, 46200 Petaling Jaya, Selangor
Website: https://zen-y.com/
Email: [email protected]
IPENET SOLUTIONS
IPENET SOLUTIONS is an IT company that offers services such as networking, internet security and data centre storage along with excellent skills of consultation, integration and management services to clients.
IPENET SOLUTIONS have been operating since 2005, they have continued to provide excellent services with 15000+ projects delivered to their name. If customers would like to ask anything to IPENET SOLUTIONS, IPENET provides free consultations for customers with any enquiry.
Contact number:04-282 0040
Address: Wisma Sri Wonder, 88-02-03, Lintang Sungai Pinang, 10150 George Town
Website: https://www.ipenet.com.my/
Email: [email protected]
AEC COMPUTER SOLUTIONS
Established in 2008, AEC Computer Solutions have the experience of providing IT solutions to corporate sectors from different types of industrial backgrounds in Malaysia. Customer satisfaction is their number 1 priority as it is their goal to provide the best service as they can to their customers.
There are a variety of services provided by AEC Computer Solutions ranging from software licences and setup, hardware setup and installation, IT maintenance, CCTV installation and many more. Additionally, AEC Computer Solutions also has a IT course if one wishes to learn about IT solutions.
Contact number:012-649 9643
Address: No 33, Lorong Berjaya, Pulau Tikus, 10350 George Town, Pulau Pinang
Website: https://www.aec2u.com/
Email: [email protected]
To note: All of the images are taken online!