Growing up, the internet was the best place to gain any sort of knowledge. It was like an encyclopedia, dictionary & almanac all in one.
Wanna know the title of a song you just heard playing in the supermarket? Just Google the lyrics. Wanna know the meaning of a word? Just Google it just to get synonyms, sentence examples. Flipping endlessly through a Dictionary just to find out it's an outdated version & doesn't contain the word? Never heard of her!
Anyway this isn't an article about the wonders of the internet (God knows how many articles of that out there already).
Welcome back to another instalment of The Cool Bear's Taboo Series! Today we're gonna be talking about something dirty, steamy & (now) only found on the internet.
It's time to talk about something way more influential than that Golden Globe winning TV show, that Youtube video or Tik Tok with over a billion views, it's:
Porn.
Only a few things are universal, while other parts of the world speak different languages, eat different foods, most of us can relate to watching porn.
Related Post: Condom Malaysia: 6 Malaysian Condom Brands You Can Buy Online (including local Malaysian dish flavours!)
Today, we're gonna go into the history of porn (just the basics, don't worry), and porn in Malaysia (rules, laws & codes) and whether it's harmful or maybe just maybe beneficial to us!
History of Porn
Contrary to popular belief, porn didn't just come into existence with the birth of the internet. It's been around way longer than that! Your great-grandfather was probably into porn as much as you are!
Of course the porn we know today is mostly in video format. However before videos were around, porn existed in the most common visual forms of those time(dating back 25,000 years!) which were: cave drawings, ancient Greek & Roman art and fast-forwarding a little further ahead, photographs & magazine editorial spreads (Hello, Playboy!).
Even in older times, porn was still seen as something taboo. Naturally, sex was supposed to be a sacred thing, between husband & wife. Nudity was also seen as obscene, women especially were supposed to conserve their modesty as much as possible.
The Victorian Era saw
the first passing of laws prohibiting the sale, publication of, and distribution in images and depictions that were pornographic in nature. One of the laws was named The English Obscene Publications Act of 1857 and gave police the permission to confiscate & destroy any pornographic materials. 
But of course, humans being humans still succeeded in flourishing the porn industry. Especially with the invention of the moving picture, there was no going back!
Victorian Era Porn (Censored, don't worry)
Then came the first decriminalization ruling of porn in Denmark and that's when the porn industry truly took off. Dubbed the Golden Era of Pornography when many erotic films (The Last Tango in Paris, Deep Throat, The Devil and Mrs.Jones) received mainstream attention.
Finally, the internet arrived in the late 90s and instead of having to enter a seedy adult store to get your porn fix, now porn videos were free for all (with a working computer & dial-up, that is)!
Since then,
Pornhub stated that in 2019 alone, there were over 42 billion visits to their site which translates to an average of 115 million visits per day!
And that's just one pornsite, just imagine if we calculated the average statistics of every porn site available online.
Porn in Malaysia
Unfortunately, the history of porn in Malaysia is a sparse one, in fact non-existent (on the internet anyway). Maybe because of its illegality but hey weed's illegal in Malaysia too but we had no trouble getting historical facts of weed in Malaysia.
So sadly we can't speak on porn's history in Malaysia. And we're not counting leaked 3gp videos found on Tumblr or Wechat (that's just gross) so never mind let's just discuss porn's legality in Malaysia.
The legality of Porn in Malaysia
Malaysia's a beautiful country but no so when it comes to media freedom & censorship.
AskLegal explains it best by stating how technically there's no law in Malaysia banning the watching of porn however creating, distributing, selling, or sharing will land you in hot water with the Malaysian government (All of which fall under different laws and carry different penalties.
Section 292 of the Penal Code states:
(a) sells, lets to hire, distributes, publicly exhibits or in any manner puts into circulation, or for purposes of sale, hire, distribution, public exhibition or circulation makes, produces or has in his possession any obscene book, pamphlet, paper, drawing, painting, representation or figure or any other obscene object whatsoever;
But what is noteworthy for us everyday folk is "has in his possession". Basically, it's illegal for any Malaysia to own any pornographic material. This includes magazines, pictures, DVDs and of course, video clips.
So yes, watching porn ONLINE is technically legal BUT
Malaysian Communications and Multimedia Content Code states that
Any portrayal of sexual activity that a reasonable adult considers explicit, and pornographic is prohibited.
However the Malaysia Communications & Multimedia Content Code is just a code of conduct, not an actual Act of Parliament so it's not an offence if you get caught on watching porn online.
Tldr: Just don't download porn if you don't wanna get in trouble. Easy.
And here are some fun facts about Malaysian porn-watching habits:
Malaysia ranked highest in Asia countries with the most visits to Pornhub during the current COVID-19 quarantine lockdown.
Hey at least it proved that Malaysians were obeying the MCO, right?
Also back in 2015, Malaysian ranked 8th place for "countries with the longest average session time" for watching porn online while in 2017, Malaysian women rank 7th highest in the world for accessing porn on-the-go. Guess we're probably the highest rank country for using VPN too, huh?
So, is porn good or bad for you?
Or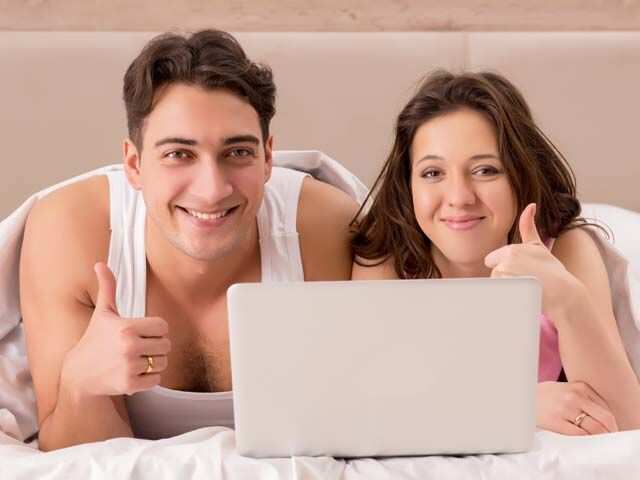 In the debate of whether porn is good or bad, morally is probably the debate of the century. However, morals & ethics are pretty subjective when it comes to watching porn.
Some couples view porn as a form of cheating while some couples view it as another act of foreplay.
Most teenage boys have been said to first experience watching porn way before they reach the legal age of 18 (in Western countries). And I can say as a friend of many teenage boys back in the day, that consensus is true even in Malaysia.
So instead of going round in circles, we better focus on evidence we have and not just our own opinions.
The Max Planck Institute for Human Development in Berlin conducted a brain study on Internet porn users (the first ever) which found that the hours and years of porn use were correlated with decreased grey matter in regions of the brain associated with reward sensitivity, as well as reduced responsiveness to erotic still photos.
The lead researcher, Simone Kühn, hypothesized that "regular consumption of pornography more or less wears out your reward system."
Another different German study showed frequent users of porn faced difficulty with arousal.
They need more and more stimulation to become aroused or have an orgasm. Hence why most of these users will turn to more "extreme" versions of porn available.
Recently, a Cambridge University study found porn users with compulsive sexual behavior exhibit a behavioral addiction that is comparable to drug addiction after they watched porn.
All in all, porn does give an unrealistic perception of sex. Not to mention how most porn does focus on the degradation or the infantilization of women (daddy kink, anyone?). We're not even going to mention the high amount of porn videos focusing on incest either.
Conclusion
Either way even with the criminalization of porn in countries (ahem Malaysia), people are still going to find ways to watch it.
Even those studies stating the bad effects of porn, most of them refer to users with excessive watching habits meaning watching porn has already become an addiction to them.
Just like everything in life, consume in moderation and you'll be fine!
Just don't assume sex is like porn. Just like how romance isn't as great as in the movies, it's all the same: Fictional.