Prewedding Photoshoot Malaysia – Tips To Prepare
So your pre wedding photoshoot is coming and you are 100 percent freaking out? You have nothing to fear, as you should think of this photoshoot as merely just an opportunity to create memories with your partner. Therefore just be yourself, have fun, enjoy the company of your partner and leave all the stress to the photographer. Don't take this photoshoot too seriously as then your smiles and your body language might turn out really mechanical and forced for the camera. The most important thing and the best advice you could receive is to just relax. The main point of these pre-wedding photoshoots are to capture the relationship and love you and your partner share before the wedding hence just stay present at the moment and everything else should fall right in place. Either way, if you are still shaking in your boots and don't know what to do for your pre wedding photoshoot, here are some tips that should help you out.
1. Know what you want
A good photographer is a must for your pre wedding photoshoot to be a success but it is by no means meaning you should kick your feet up and relax. Instead of leaving everything up to the photographer and then regretting it later, a good suggestion would be to do some research and find out what YOU actually want and communicate that to your photographer before the day of the shoot. This is very helpful to both you and the photographer as in this way you get the kind of photos that you want while getting a professional's take on them as well. This would help to keep the shoot on schedule and avoid any conflicts that might happen with the photographer.
With the malaysians typical relek nature, this might not be a practice that is often used as people usually follow 100 percent of the photographer's vision. This is due to the fact that most people think that a professional opinion is always the best opinion. They are however forgetting the fact that this is THEIR wedding they are shooting for not the photographer. Therefore if you are planning on having your pre wedding photoshoot in Malaysia, be sure to insist on meeting up with the photographer beforehand so that everything turns out right.
2. Take care of yourself
Everyone wants to look their best for pictures as they last forever which is why everyone gets nervous before photo day at school. A way to definitely boost your confidence on photo taking days is to ensure that you look your best and feel your best. You can do this by just generally taking care of yourself and not falling ill. Do not take sleep for granted and don't miss out on even a minute of that beauty sleep.
Diet and Exercise
Taking care of yourself also doesn't happen overnight it is a gradual process hence at least a month before the photoshoot you should try being on a healthy diet, getting some exercise as well as getting enough rest. This is to take care of your complexion and make sure that you don't look like a zombie with gigantic eye bags on the day of your photoshoot.
Hydrate
To make your skin shine you don't need a whole load of expensive cosmetic products (although that might help), what you really need is to drink a lot, a lot, A LOT of water. Remember sometimes these small details matter as it might affect the final product of your pictures. As the saying goes, "Better safe than sorry". You only have a pre wedding shoot once in your life (hopefully) so make sure you make the best out of it.
3. Backup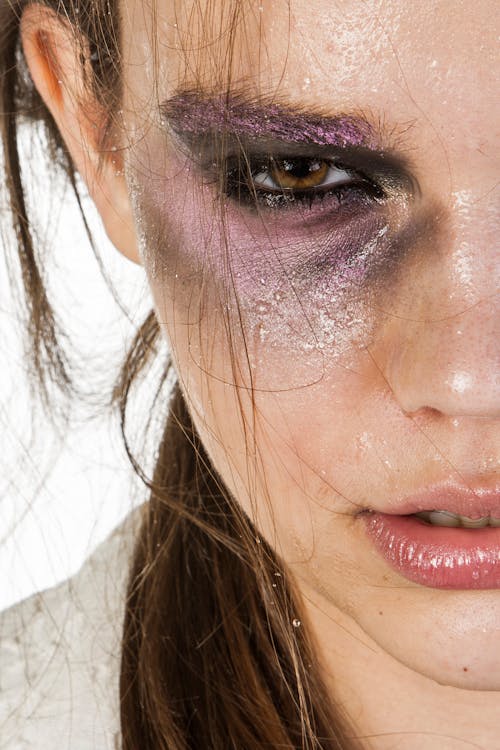 Realistically speaking if you have your pre wedding photoshoot in Malaysia it is going to be HOT. This would cause you to be drenched in sweat as sometimes you have to stay under the hot sun until you get THE shot. So how do you overcome becoming a sweaty mess and smelling like a swamp at the end of the day? The answer is to bring extra undergarments, deodorant, towels as well as a pair of comfy slippers. As your undergarments are the ones closest to your skin, they are the ones that will carry most of the damage from your sweat. The last thing you want is for your silicone bra to fall out mid-shoot.
To minimize the sweating and the pain, a pair of slippers will most certainly help. This is because running around in your high heel shoes can be a huge workout and pain (all of us girls know this) so when swapping locations, change into a pair of comfy flip flops to lessen the pain and trouble.
4. What is your budget?
A wedding is a lot of money, some people even spend their whole life savings on creating the wedding of their dreams. So, how much money are you willing to put aside for the pre wedding shoot? You would have to cover expenses like outfits for both the bride and groom, rental of the location you want to take pictures at, the costs of the photographer and these are only the basic costs. A good idea is to figure out your budget before anything else to avoid wasting time by booking things you cannot afford.
A good tip to have is to book an outdoor location. This is because it is relatively less pricey as compared to places like palaces and castles. You are in luck if you decide to do your pre wedding photoshoot in Malaysia as Malaysia has many aesthetically pleasing nature-based locations for you to take photos at such as Dusun Garden Fairies in Cheras or even Sekeping Serendah which is about an hour's drive from Kuala Lumpur.
5. Location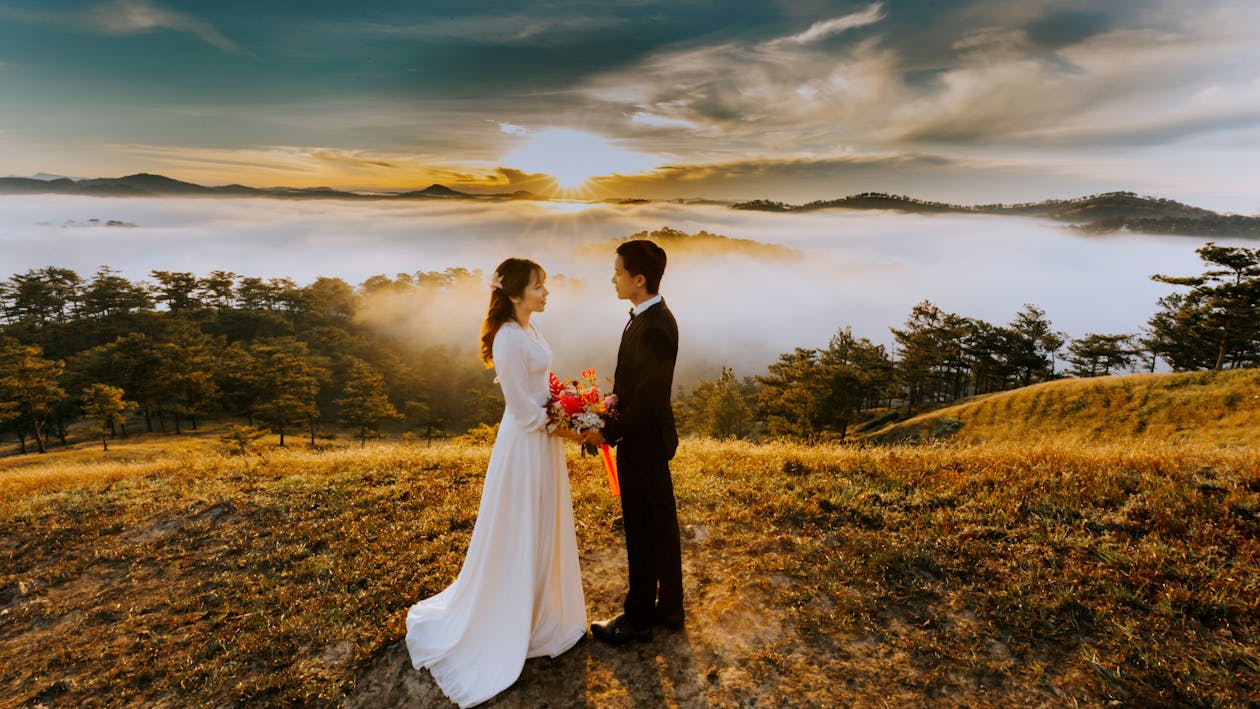 If you don't want your pre wedding photographs to look too stereotypical, do your own research and look for places that are unique. To make the photoshoot even more personalized, you could pick a location that is special to you and your partner perhaps the place where both of you first met, had your first date or even the place he popped the question. These locations might not be in the top 10 list of places to have a pre wedding photoshoot in Malaysia but they might mean more as both you hold a sentimental feeling towards it. If not fun places to have a pre-wedding photoshoot are theme parks, castles, local favorites like markets and especially nature-based places but of course pick the place that suits your budget.
6. Your Look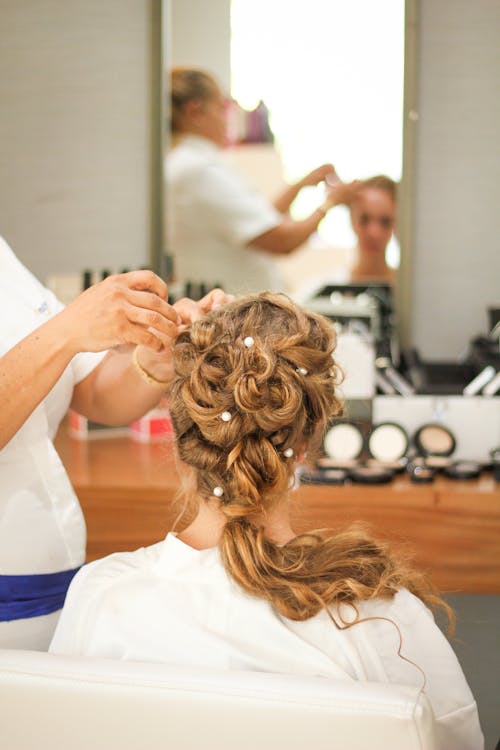 Makeup and Hair
Pre-pick your makeup and hairstyle before the day itself. If possible have a test run of hair and makeup because most of the time what you see on the internet might not turn out as nice on yourself. This is to avoid any last minute changes on the day itself which would turn everyone into panic mode. It is advisable for you to hire someone to be in charge of your hair and makeup rather than doing it on your own. Reason for this is that a professional's skills won't be shaken by nerves and if anything were to go wrong they would know exactly how to fix it.
It is also good to find a makeup artist that specializes in pre wedding photoshoots in Malaysia as they would know exactly what might go wrong on the occasion and how to fix it while a regular makeup artist might not have those skills. Like your photographer, you should also meet up with your makeup artist before the day itself to discuss what exactly you want to look like and how the makeup artist can achieve that look.
Outfit
In addition to your look, what you wear to the photoshoot is also very important. The rule of thumb is to finalize your outfits at least two months prior to the date of the photoshoot as the perfect dress is hard to find. Another advantage of doing this is that with all the extra time you can tailor your dress to fit your body exactly. Doing this last minute will only make for a sloppy mess.
7. Details
Nails
Last but not least are the fine details that you should take note of. The first being your nails. If possible try to get your nails done before the photoshoot as trust me they will be seen. You wouldn't want to be looking back at your pre wedding photos after a few years and see dirty and uncut nails right? So trust me on this, get your nails done. If you feel that it might be a little bit too pricey to paint your nails, then at least keep then clean and cut.
Bouquet
Secondly, make sure your bouquet is fresh from the florist if possible ask them to deliver it on the day of your photoshoot. This is to make sure that your flowers are vibrant and alive in the pictures. If you have your flowers delivered a day before a useful tip on keeping your flowers looking fresh is to not put them in the refrigerator contrary to popular belief. You keep your flowers in a container filled with water as well as one tablet of Panadol in an environment with a controlled temperature. This tip will keep your flowers fresh for as long as possible as well as keeping them photo ready.
Rings
Lastly, don't forget to bring things like your wedding rings or your engagement ring as small things with details like engravings make for beautiful pictures.
All in all, don't be too nervous in front of the camera, do your research and talk to the people you are working with and I guarantee you that your pre wedding photoshoot will be absolutely perfect.
To find out more information about weddings such as where are the best places to take pre wedding photos, visit our wedding category!