Living in a small home has its perks. Most of the time we live solo in these tiny homes, making them our own territory; our own space. Studio apartments are a good starting point because they are small, often less expensive than houses and moderately easy to manage. Furnishing your first apartment comes with spatial awareness. You have to fit several things into the small space you have, but how do you make it homey without creating a cramped environment? Making a comfortable home out of a small space requires creativity, and we thank goodness for sofa beds. Sofa beds (not to be confused with futons) are two-in-one pieces– a sofa and a bed in one. 
Why Should I Purchase A Sofa Bed?
You Save Apartment Space
Buying a sofa bed for your studio is not the worst idea. It is an ideal piece of furniture for several reasons. Firstly, sofa beds are a two in one piece– a sofa that unfolds into a bed. This is an awesome piece to add to studios and to small apartments because it is a space-conservative item. Furthermore, they are light enough for easy movement, placement and folding.
They Are Economic
Sofa beds are not only intended as space-saving furniture. They are also budget-friendly and relatively easy to find. Unlike larger couches that can cost up to tens of thousands of ringgits, there are many high-quality sofa beds available for a thousand ringgit and less!
They Are Comfortable
Sofa beds offer the same comfort as a real bed. The same cushiony feeling we love in our beds is easily found in these! While many of them are as comfortable as real beds, if you have back issues it is best to consult before purchasing, as you would with any bed or mattress. To ensure that you receive the best quality sofa bed, consider your spinal health, height and weight. These factors should guide you to finding the best sofa bed for your home.
Where Can I Buy A Sofa Bed?
---
RYM Furniture
A stellar furniture store, RYM Furniture is a premium furniture store for all your apartment needs. Their catalogue includes collections such as Ace, Kiane and Fiori. These are just a few of their many options for the optimum convenient comfort and luxury. At Furniture Run you are given your money's worth with extensive options to fit your budget and taste.
Price range (excludes shipping): RM529.00 – RM5 839.00
Website | Facebook | Email: [email protected]
Telephone: 03-74930882/ +6017 901 1234/ +6017 907 3388/ +6017 902 1133
Hours of operation: 1100 – 2100 daily
Address: G-3, Westpoint Home Gallery, Lebuh Bandar Utama BU11, 47400 Petaling Jaya, Selangor.
Furniture Direct
If you are looking for sofa, tv cabinet, coffee tables, study desk, mattress, storage and other furnitures, Furniture Directs covers a diverse range of ideas to help customers to customize their homes. In comparison to other furniture companies, Furniture Directs offers more furnitures with an affordable price in Klang Valley. Do check out Furniture Direct to explore for more furniture.
Price range (excludes shipping): RM412 – RM7980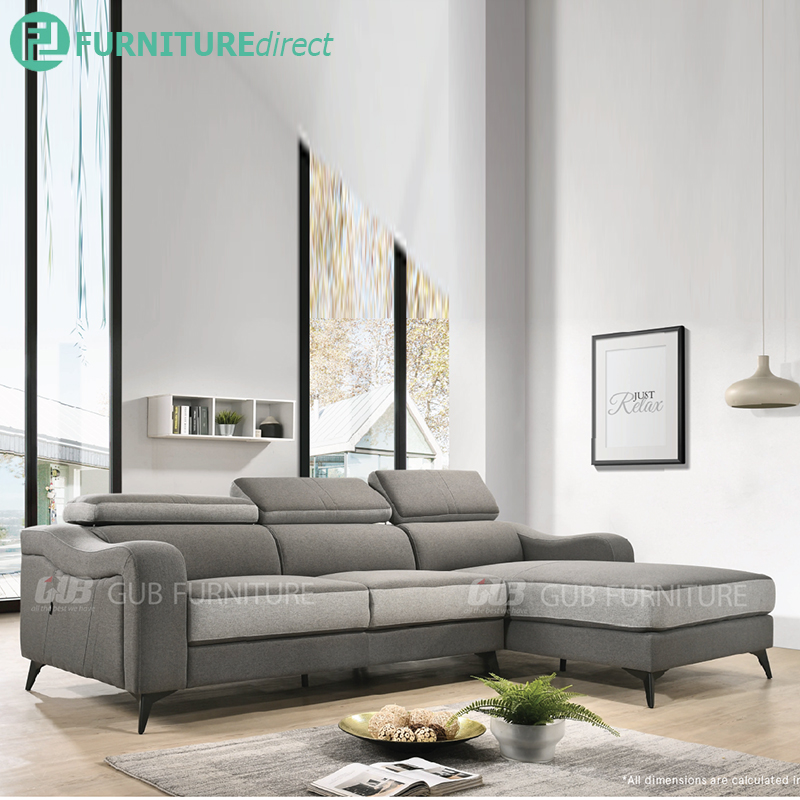 Website | Facebook | Email: [email protected]
Telephone: 018 978 6288
House of Operation: 10:00 am – 8:00 pm
Address: Lot 1-21, Level 1, Quill City Mall, 1018, Jalan Sultan Ismail, 50250 Kuala Lumpur
SSF Home
Another popular hotspot for your furniture needs is SSF Home. This store comes with a variety of sofa beds for your best preferences. Pick between a two-seater or three-seater that comes in various colours from blue to a soft, hued brown. These options are accompanied by rubber legs for a steady and sturdy frame. Cute and comfortable, SSF Home keeps it minimalist yet expressively distinct.
Price range (excludes shipping): RM399.50 – RM1 399.50
Website | Facebook | Email: [email protected]
Telephone: 03-6140 2020
Hours of operation: 1000 – 1800 daily (closed on Public Holidays)
Address: 2601, Off Jalan Welfare, Kg. Baru Sg. Buloh, 47000 Selangor, Malaysia.
Viva Houz
Home to Home & Living, Bedding & Bathroom, Kitchen & Dining and DIY, Viva Houz has a large range of comfortable sofa beds that you can squeeze into a corner. Their London 3-seater sofa bed gives you style and softness with a velvet covering. It has optimum cushioning for a good night's rest and a chic appearance to add style to any room. It comes with a strong chrome leg and an epoxy metal frame for extra support. The sofa bed reclines easily and comes in four distinct colours for your preference: grey, maroon, blue and brown.
Price range (excludes shipping): RM1299
Website | Facebook | Email: [email protected]
Telephone: +603-6177 4630/ +6017-335 9211
Hours of operation: 0930 – 1830 Monday – Saturday
Address: No 23, Jalan 10, Selayang Baru, 68100 Batu Caves, Selangor
Lavino
Lavino is another famous furniture house that has great options for when your friend comes over. Their rates are affordable for anyone on a budget, yet they still maintain high-quality material. They have three sofa beds that come in different colours and different dimensions so that you have one that suits your spatial needs. All three variations come with comfy armrests to complete the illusion of a sofa!
Price range (excludes shipping): RM399 – RM760
Website | Facebook |Email: [email protected]
Telephone: +6016 332 9592
Hours of operation: 0900 – 1800 Monday – Saturday
Address: HQ OFFICE, No 6, Jalan TPK 2/2, Taman Perindustrian Kinrara, 47100 Puchong, Selangor.
Maxim Furniture & Electrical
Established in 1993, this company is a furniture giant bringing comfortable luxury into the home. Their sofa beds come in a plethora of varieties in colour, shape and size. They have three branches to cover a larger radius for delivery so you don't have to be concerned too much about delivery fees. Order a sofa-bed from them to match your personality with stripes, bold colours and sofa designs to your taste.
Price range (excludes shipping): RM689 – RM4 299
Website | Facebook | Email: [email protected]
Telephone: 010-2202863/ 012-2176000
Hours of operation: 0900 – 1830 Monday – Friday, 0900 – 1730 Saturday
Addresses: Slumberland Fagship Store, No.58, Jalan SS15/4D, 47500 Subang Jaya
Updated at 2:00 pm, 26th of May by @steven