Strength. Endurance. Sweat in the traditional sense. These are the fundamental building blocks of human development and achievement, regardless of whether your objectives are physical, mental, or skilled in nature. Perseverance is required to achieve any objective, no matter how lofty the aspiration is.
Nonetheless, working hard is only part of the equation for achieving your objectives. You'll also need mental stamina, willpower, and a supportive network of friends who will encourage you and assist you in overcoming challenges as you go through your journey.
When it comes to achieving all of these aims, there is only one place to look – rock climbing kl gyms.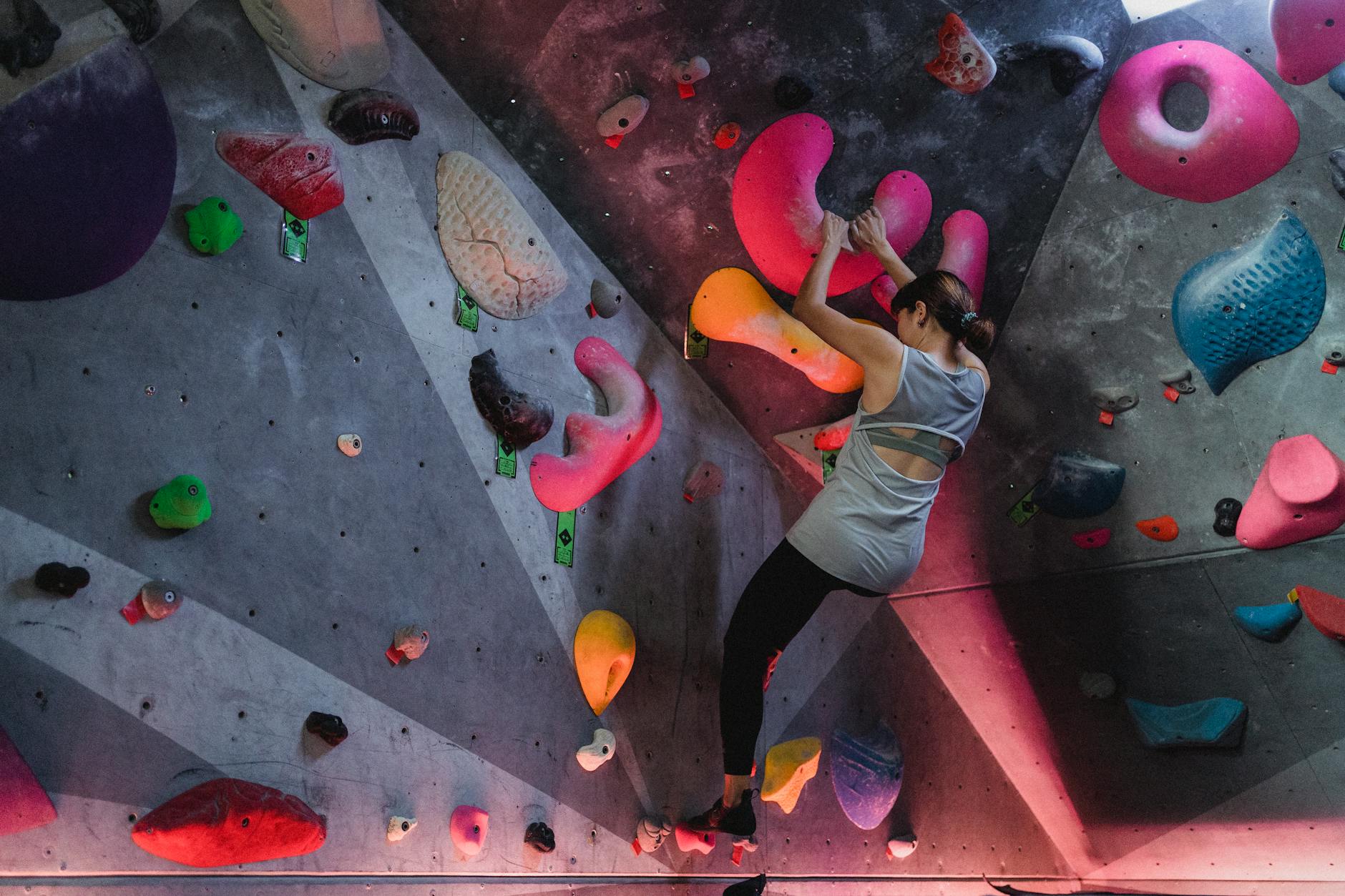 Benefits of Rock Climbing
Walking and jogging are two of the most prominent forms of physical activity, but there are also many others, including basketball, badminton, swimming, and so on. In recent years, rock climbing or wall climbing has become an increasingly popular activity to do with friends or even family. 
Full-Body Workout
Climbing gives you a full-body workout. Climbing a wall works all groups of muscles in your body and is great for your heart. Climbers burn more calories at a pace comparable to spinning and resistance training. Unlike some of the other cardio exercises, climbing also builds muscle and gave you strength from time to time.
Improve Coordination & Balance
Climbing improves motor skills, balance, and coordination, as well as the heart and muscles. Because manoeuvring the wall's hand and footholds take precise eye-hand-foot coordination, balance, and stamina. You must focus on your breathing, core muscles (important for balance), and where you came from, are now, and are heading. Climbing the rock is a full-body workout that builds strength from head to toe.
Top 5 Amazing Rock Climbing Spots in KL
The majority of people who have gotten into it have described it as an incredibly addicting hobby. If you're seeking to discover a new passion, gain strength, and burn some calories, these local rock climbing gyms in KL and Selangor will provide you with a wonderful full-body exercise that will leave you feeling great. 
Most of these areas are suitable for both rookies and kids, so don't be intimidated if this is your first time attempting something like this.
1) Camp 5
Camp 5 has quickly established itself as one of Malaysia's most popular climbing gyms. Camp 5 has three locations in the Klang Valley, each with big layouts, high ceilings, and a diverse range of indoor rock climbing kl and bouldering walls. Also, this Camp 5 climbing gym is suitable for individuals of all ages and fitness levels, and it delivers great fun and a good sweat for everyone.
Address: Camp 5, EZ501, 5th Floor, 1 Utama Shopping Centre, Bandar Utama, Damansara, Petaling Jaya Selangor, Malaysia
Website: www.camp5.com
2) Beast Park, Sungei Wang
Beast Park, located in the heart of Kuala Lumpur at JUMPA At Sungei Wang, is a place where you may push yourself to your limits like a beast. In this indoor adventure and activity park, you will find an indoor wall climbing KL place provided by Camp5. Shock your muscles on walls that reach heights of up to 15 metres in height.
In particular, there are easy boulder walls guided by LED bulbs that are suitable for youngsters here! Beast Park, in addition to bouldering and rock climbing kl sections, includes a range of additional obstacles such as Ninja courses, fun caves for the kids, rope courses, swings, and training studios for those interested in extreme sports.
Address: Level 3, JUMPA @ Sungei Wang, Jalan Sultan Ismail, Bukit Bintang, 55100 Kuala Lumpur
Website: https://beastpark.my
3) BUMP Bouldering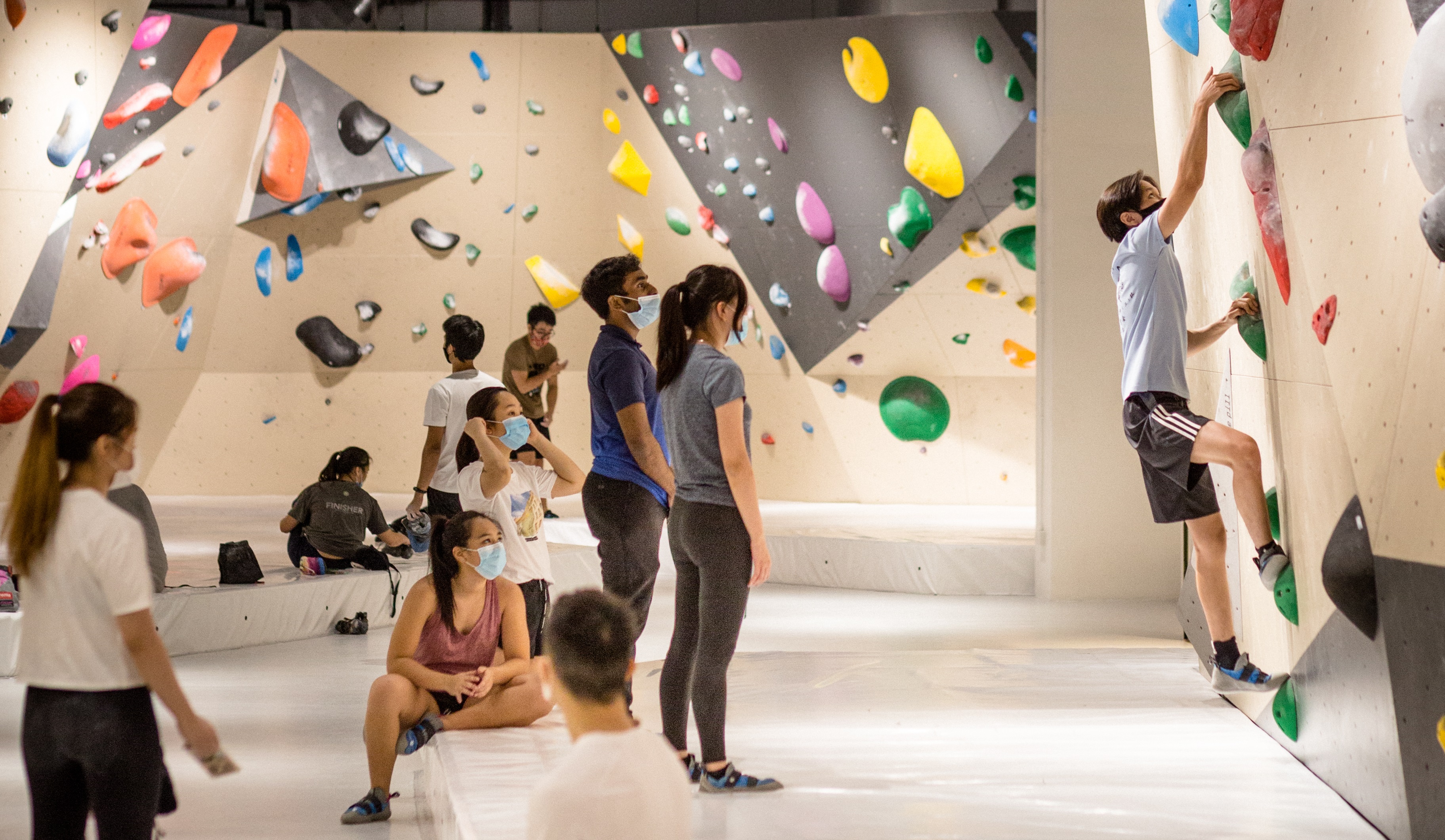 BUMP Bouldering is a new indoor bouldering facility in Malaysia that was founded by a group of devoted rock climbers from the Asian rock climbing scene with the purpose of elevating the sport of indoor bouldering in Malaysia to a new level.
Bolder Ventures, a small climbing gym located in Subang Jaya, offers a range of climbing courses, including top-rope and bouldering. Bouldering is defined as "a form of rock climbing that is conducted on small rock formations or manmade rock walls, known as boulders, without the use of ropes or harnesses," according to the Bouldering Association of North America.
Address: Lot 1.051, Level 1, The School, Jaya One, 72A Jalan Profesor Diraja Ungku Aziz, PJS 13, Petaling Jaya, 46200 Selangor.
Website: www.bumpbouldering.com
4) Rocky BaseCamp, Shah Alam
It is the first legitimate indoor rock climbing in Malaysia, and its instructors are all accredited by the South East Asia Climbing Federation. Rocky BaseCamp is located in Kuala Lumpur, Malaysia. Additionally, they have "family" at the forefront of their mission, and the facility is constructed so that individuals of all ages, from young children to elderly citizens, can come and participate in physical activity while experiencing things and enjoy spending time with their loved ones.
Address: Lot T05, Level 3, 1 64, 13, Persiaran Akuatik, Seksyen 13, 40100 Shah Alam, Selangor
Website: www.rockybasecamp.com
5) ESCAPE Challenge Park, Paradigm Mall
However, despite the fact that it is not specifically dedicated to bouldering or rock climbing kl, we believe it deserves to be included on this list. There are activities that will get your adrenaline pumping in the 35,000 square foot ESCAPE PJ, including rope courses, ziplines, a huge slide, and even a flying trapeze similar to the one featured in the film The Greatest Showman.
Climbers can stretch their muscles at Coco Climb and Gecko Tower, where they can pretend to be a monkey or a sticky-footed gecko while balancing on ropes. Climbing is also a significant component of the Monkey Business obstacle course.
Address: Paradigm Mall, 1, Jalan SS 7/26a, Ss 3, 47301 Petaling Jaya, Selangor
Website: www.escape.my/pj
---
Frequently Asked Questions (FAQs)
What are the 3 types of rock climbing?
For most rock climbers, there are three types of rock climbing: traditional, sport, and top rope. Climbers will have to build anchors above the climbing track before climbing for the Top Rope climbing category. Whereas Traditional and Sport climbing are more related to lead climbing which climbers have to start from the bottom of the climb and deploy protection to clip their rope while they climb up.
What is the most important thing for rock climbing?
The most crucial piece of rock climbing gear is the climbing rope, with only a few exceptions in which a climber could go without them. For instance, during bouldering, which usually involves climbing no higher than 15ft while using a crashmat for safety
What is the most important rule of rock climbing?
Rock climbing has a set of Golden Rules, and one of the primary rules is to keep your arms straight to conserve energy. By keeping your arms straight and relying on your skeletal structure, you can prevent quick depletion of strength caused by bent arms, leading to significant energy conservation.
What are the 3 golden rules for rock climbing?
Here are some of the important rules when rock climbing:
– Climbers should always stay below and in line with their belay anchor, this is to prevent any risk of a pendulum swing during a fall.
– Do not climb directly above or below other climbers since this might lead to a chain reaction of people falling on others. 
– Climbers should never climb over, behind or around the sides of the climbing wall.
What do rock climbers say before climbing?
You might have seen and feel confused what rock climbers were yelling at each other before climbing. This is what they call 'Belay Communication'. Here is an example of how they talk to each other:
Climber: On belay? (Are you ready to  belay me?)
Belayer: Belay on (Slack is gone and I'm ready)
Climber: Climbing (I'm going to climb now)
Belayer: Climb on (I'm ready for you to climb).

What do I need to know before rock climbing?
Here are some of the rock climbing techniques that you should learn beforehand:
– Climb with your feet: since the feet are the foundation for most of the climbing activities. 
– Keep your weight on your skeleton: This is when you are hanging from holds, try to keep your arms straight (as aforementioned), rather than flexed and sucked in close to the wall.
– Maintain quiet feet: This is more like a mental strengthening since climbers often get scared or hurried. This resulted in them scraping around with their feet and wasting energy to find holds.
What are the 4 levels of rock climbing?
Rock climbing consists of 4 levels: 
Level 1: is easy glacier route 
Level 2: still does not require many techniques but climbers will be exposed to knife-edged ridges, weather, and high altitude. 
Level 3: at this stage, the game mode varies from moderate to hard with some techniques involved. 
Level 4: ranging from hard to difficult, with technical climbing techniques.
What is a good age to start rock climbing?
Children from the age of 5 could start taking rock climbing courses since this age is when humans can begin to take instructions and gain more autonomy in actions. Nonetheless, small children could start their rock climbing journey sooner as well since there have been no rules against it.
What is the ideal body type for rock climbing?
According to most rock climbing training manuals, people are recommended to be generally fit with about 10 percent of body fat for men and around 20 per cent for women. If a person is 5 '7 " and weighs about 158 pounds, this is the upper end of a healthy BMI, then he/she would have to drop 28 pounds or about 18 percent of their weight to approach a 20 BMI.
What is the best height for rock climbing?
A taller person has some advantages due to their height as they could reach further, however, a shorter person also possesses a stronger foundation and sometimes even better with technical skills as well as more strength as their muscle could be more condensed in general.
Will I rock climb better if I lose weight?
Yes, it is. Not only climbers but even you could see that losing weight is an add-in perk in rock climbing. Most professional climbers often agreed with the idea that body fat or body weight is important to the capacity to climb.
Do my fingers get thicker from rock climbing?
Due to the frequency and the conditions in which the surface climbers are training, it is easy to understand why rock climbers often have thicker fingers. Making most of their fingers look rougher and bigger than normal fingers. When climbing, people would have to press most of their weight over their fingertips, causing the tendons to grow. Bones can also be thickened to protect the digit from damage caused from stress like microfractures.
What is the maximum weight for rock climbing?
Climbers shouldn't outweigh themselves since it would increase the chances of injury and severe damage. Nonetheless, everyone is encouraged to try rock climbing no matter their physical shape and size, and the recommended weight limit is 250 lbs.
What should you eat after rock climbing?
The goal here is to consume about 45 to 60 grams of carbohydrates post-climbing. Thus, you could select food which is rich in carbohydrates like whole grain (rice, quinoa, barley, oats, whole grain bread, and pasta), fruits, and starchy vegetables could also add in into that rich friendly carbohydrates foods such as sweet potatoes, beans, lentils, peas and corn.
What is the most important muscle while rock climbing?
The most important muscle in the forearms muscle. When climbing, your grip supports your body weight and your hands and fingers play a crucial role. The muscles that enable you to grip and hold onto surfaces are situated in your forearms.