Skin is the largest organ that one owns. We all strive to ensure that we have clear glowing skin whether we realize it or not. A dermatologist is in charge of skin conditions and problems. A dermatologist is a medical specialist that specializes in disorders that affect your outer skin that even including your hair and nails.  If you're experiencing problems with your skin, a dermatologist in Malaysia can give you the treatment you need. 
What Does a Dermatologist Do: Job Description?
Dermatologists are doctors who have been trained to treat various types and levels of skin diseases. They also specialize in the treatment of diseases of the skin, hair, nails, and mucous membranes. Part of what they do is help their patients improve their skin.
In addition, they specialize in dealing with and managing serious skin diseases such as skin cancer. They improve the quality of life of people by relieving painful skin conditions. In addition, they also help people experiencing undeniable conditions feel more confident and accepted. Below is the list for dermatologist Malaysia:
Dermatologist Malaysia:
Cleo Clinic
Website and Social Media: cliniccleo.com and Facebook.
Services Offered: V-shape facial rejuvenation, dermal fillers, chemical skin peels, face thread lift, and more services are available.
Address: 14 Jalan 30/70a, Desa Sri Hartamas, Kuala Lumpur, Malaysia 50480.
Email: [email protected]
Phone Number: +6010-252 1883
Speciality: Cleo Clinic is established in 2019 and is famous for offering low-cost medical aesthetics and anti-ageing treatments. Their speciality entails V-shape face treatments, acne treatments, skin rejuvenation, and dark circles treatments are just a few of their specialities.
For your comfort, Cleo Clinic features a fully equipped lounge and cafeteria facilities with Wi-Fi. A variety of payment methods are accepted here. This includes credit cards, online banking, and debit cards. Cleo Clinic is the place to go if you're seeking a more pocket-friendly option but effective dermatology services. Book through their Facebook page and you'll get a free gift which is a free phototherapy session. 
Dr Ariel Chang Clinic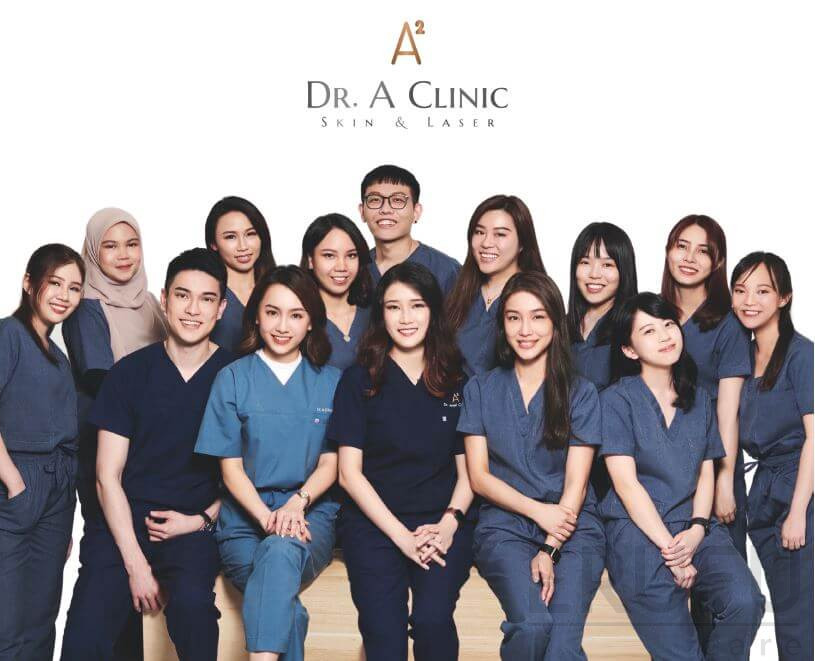 Website: drarielchangclinic.com
Services: Filler injection, facelift, micro-needling, whitening laser, scar therapy, and more are available at Dr Ariel Chang Clinic.
Address: A-G-9 Glomac Damansara, Jln Damansara, Kuala Lumpur, Malaysia 60000
Phone Number: +603-7733 3391 or +6018-389 3321
Speciality: Facelifts, skin whitening options, filler injections, facial laser treatments, and facials are some of the services available in this clinic. Dr Ariel Clinic has FDA-approved therapies, innovative medical equipment, wellness programmes, and more are available. Their speciality is the remarkable anti-ageing treatment while complementing skin rejuvenation to their clients. If you want to improve the appearance of your skin, this is the place to go.
Dr Ariel Chang Clinic may be the place you've been seeking for if you require a one-stop medical clinic. It specializes in treating problematic skin problems that bother its patients as a certified dermatological clinic. To conclude, Dr Ariel Chang Clinic is well-equipped in skin issues. They can help to resolve your skin issues and problems.
Premier Clinic
Website and Social Media: https://premier-clinic.com/
Email: [email protected]
Address: 4 branches which are located in Bangsar Baru, Taman Tun Dr Ismail, Mont Kiara, and Puchong, as well as in KL City.
Phone: +6012-662 5552 (EN/BM)
: +6012-773 2074 (CN)
Speciality: They understand that many people choose not to have surgery. It is totally fine as they will suggest any other services available for your problems. Non-invasive methods with similar effects will be suggested to their clients instead.
Premier Clinic, a well-known aesthetic clinic in Malaysia, believes that everybody is beautiful on the inside and works to bring that beauty out. They seek to deliver excellent cosmetic medicine care to all of our patients, as well as to increase their confidence and perspective. Their team is filled with skilled specialists who will guarantee that you receive our aesthetic care with our multitude of available services. Then, they cater for a basic service or a long comprehensive treatment.
Peter Ch'ng Clinic : The Skin and Laser Specialist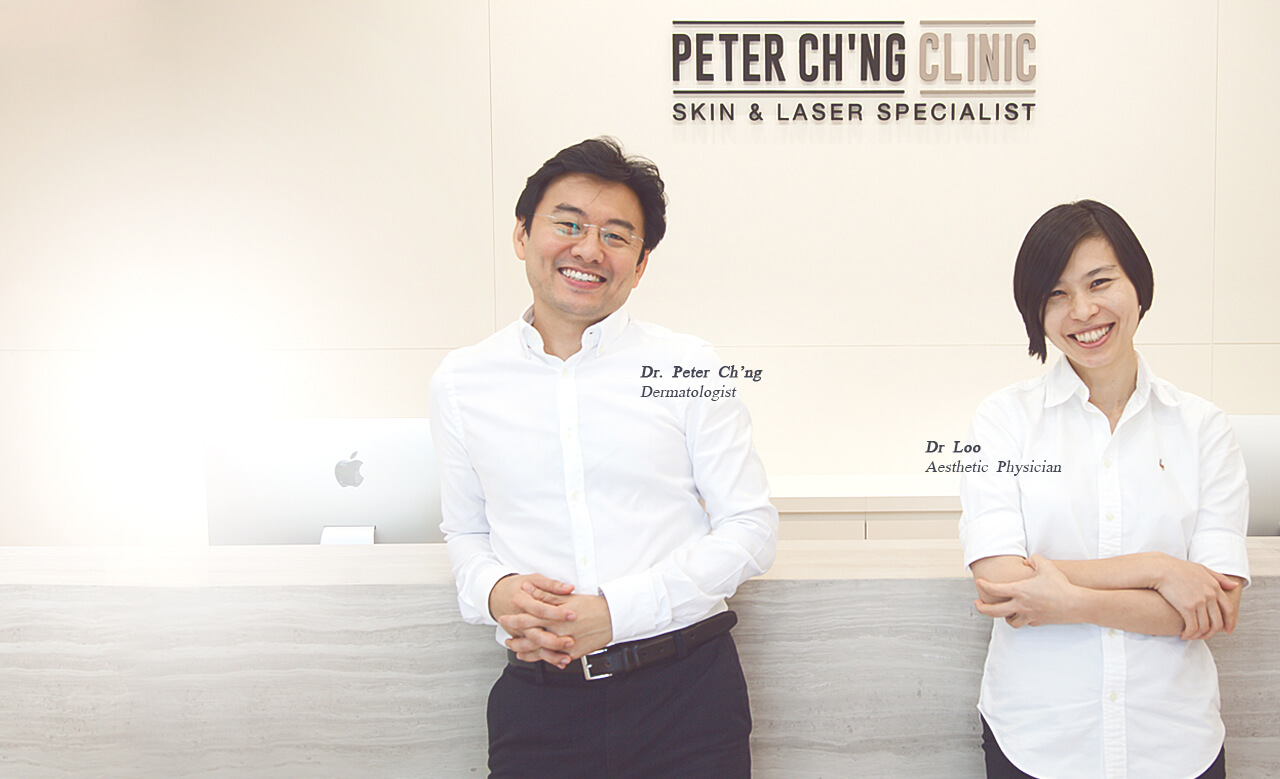 Website and Social Media: peterchngskinspecialist.com and Facebook
Services: Filler injections, acne therapy, vein removal, cyst removal, and laser treatments are just a few of the services available.
Address: Suite 619 Medical Office Building, Gleneagles Kuala Lumpur, 282 Jalan Ampang, 50450 Kuala Lumpur, Malaysia
Email: [email protected]
Phone Number: +6011-2288 2266, +603-4253 5555, or +6011-2288 2299 for further information.
Specialty: This clinic is transparent with its price list. Moreover, if you value safety and efficacy, you should pay a visit to Peter Ch'ng Skin & Laser Specialist Clinic. They offer a wide range of aesthetic treatments. Skin specialists in this clinic are also good at treating medicinal skin treatments. Moreover, there are a variety of treatments for your skin problem. Consequently, you can treat your skin conditions under one clinic. Wrinkles, moles, tattoos, acne scars, are some of the removal services that they offer. This clinic is good for mole removal in Malaysia.
Their clinic is completely equipped for any skin issue, whether you need light therapy, skin peels, or laser treatment. Their pleasant staff is eager to make your skin healthy and beautiful, whether it's through medical therapy or cosmetic improvements.
Dr. Wee Clinic
Website and Social Media: drweeclinic.com, Facebook
Services: Fillers, laser skin treatments, IPL, chemical peels, anti-ageing service, and more.
Address: 87, Jalan Harimau Tarum, Taman Century, 80250 Johor Bahru, Malaysia.
Email: [email protected]
Phone Number: +6017-554 7977
Dr Wee Clinic is one of the best skin specialist options for you if you live in Johor Bahru. For its patients, this clinic specializes in medical aesthetics and anti-ageing skin treatments.
Speciality: Anti-aging is their fortress. Then, there are fillers, dermal fillers, laser treatments, microdermabrasion, and treatments for general skin problems are among the dermatology services they provide. They have a well-designed facility that meets the needs of disabled people, as well as a welcoming waiting area.
They accept a variety of payment methods, including credit cards, debit cards, and Touch N' Go. Dr Wee Clinic should be on your list of places to visit if you are in Johor Bahru area.
Lim Skin Specialist Clinic
Website and Social Media: limskinspecialist.com
Address: 14-A, Lorong Abu Siti, 10400 Penang, Malaysia.

Email: [email protected]
Number: (+604) 2263767, 60 2261355
Specialty: This clinic is experienced in treating people's skin. It has been established since 1980. They have been delivering professional dermatology, specialist cosmetic, and laser dermatology services to both local and international patients and are based in Penang, Malaysia. Therefore, if you are a foreigner, you might love this clinic.
Next dermatologist Malaysia is from Lim Skin Specialist Clinic. Their dermatologists are internationally accredited. Moreover, they are also recognized by the Malaysian Ministry of Health. In addition to that, there is a dermatologist that has experiences in both: Consultant Dermatologist and Consultant Allergist and Immunologist. Then, he also possesses current Australian board certified specialist practicing licenses.
When To See A Dermatologist?
Severe Acne
A dermatologist can prescribe topical and oral drugs with prescription strength, as well as more severe therapies such as chemical peels and laser treatments. Even mild acne can leave permanent scars, so it's better to begin treatment immediately.
Skin Inflammation or Redness
If your skin is red, itching, and swollen, you may have eczema. If you have dry skin, redness, burning, or pimple-like pimples, schedule a dermatology visit so your doctor can diagnose your situation.
Dry Skin Patches
Anywhere on your body, red, raised patches of dry or flaky skin may indicate psoriasis. Dermatologists use pills, lotions, and ointments to treat psoriasis, a persistent autoimmune skin disease, so schedule an appointment immediately to receive treatment.
Moles and Skin Growths
While moles and skin tags are unsightly, they normally do not require medical treatment. Because some moles and skin growths progress to skin cancer, an expert examination of a suspicious region may save your life.
Screening for Skin Cancer
It is critical to discover skin cancer early, as melanoma (a type of skin cancer) can be fatal. Consult a physician promptly if you notice any abnormal skin growths or lesions larger than a pencil eraser.
Hair Loss
A dermatologist evaluates the cause of your hair loss and prescribes therapies to stimulate growth or conceal visible hair loss.
Wrinkles and Age Spots
While wrinkles, age spots, and other age-related discolorations are not life-threatening, they can give the appearance of being older than you are. A dermatologist can propose treatments to minimize wrinkles, tighten skin, and restore a young appearance.