Healthy Food KL
Healthy but Tasty
Eating out may already serve as a hard decision even with the abundance of restaurant choices to choose from and pick, but it can pose as a harder challenge when for those who are on a strict diet and the majority of restaurants available are either fast food places or are places that serve less healthy meals.

For many health-conscious people and those who are looking for a healthier lifestyle, they would opt to make their own meals. However, sometimes, it can be a little boring eating the same old pre-packed meals again and again. So, here are the Top 4 Healthy Restaurants to go for a fitter you!

1. Fittie Sense
Located in Bangsar, Fittie Sense has been a buzz for health nuts ever since it was established amongst the wide choice of food establishments around the area. With a clean and airy aesthetic, Fittie Sense can give out a calm ambiance and a sense of well-being that can be the perfect place for people who had a rigorous workout earlier at the gym. Although, the main reason why people come here is for their tasty yet healthy meals.
Their Menu
The menu items here at Fittie Sense provides a wide variety of healthy meals catered to breakfast to dinner that makeover your favourite comfort foods into a healthier option. Every day specials are made with fresh nutritional ingredients are available for people to dine in or be delivered straight to your front door! So their food item menu will always change making it a refreshing place to eat.
Catered to everyone, they provide labeling under their menu to help satisfy just about everyone who has vegan, vegetarian, gluten-free, dairy-free, diabetic-friendly and keto-friendly diets out there. They even have kids meals as well!
Their best food hits are their sweet potato fries, and also their own version of Shepherds Pie! But other items on the menu are also a hit, so try all of them out!
Dessert Treats
If you are craving for sweetness, Fittie sense also serves dessert treats like ice cream and cake, on their menu that will crave your sweet tooth yet ensure it is kept away from all the nasty additional sugar and additives. Baked with love, they have a wide option of cakes you can try so indulge!
Specialty Drinks
Fittie Sense is also known for its Kefir drinks that they make at their own Gut Bar. Their Kefir Soda is a beverage that naturally carbonated probiotic drink that uses fermentation to produce food enzymes and good bacteria, that is said to be great for the gut. It has a variety of flavours that include ginger + turmeric + lime, blueberry + green apple, orange + mint + lemongrass, and pitaya + grapefruit.
You can even try out their other choice of its Kefir Drinks, that is the Kefir Smoothie that is made out of kefir milk for another choice of probiotic beverages available.
Location
Fittie Sense
23A (First Floor)
Jalan Telawi 3
Bangsar, KL
Business Hours:
Monday, Wednesday to Sunday
11:15 AM – 10:00 PM
Delivery Service:
Monday, Wednesday to Friday
11:45 AM – 10:00 PM
Saturday, Sunday
11:00 AM – 10:00 PM
Contact Them
Tel: 03-2858 4023
Website: https://www.fittiesense.com/en_MY
Facebook: https://www.facebook.com/myfittiesense/
Instagram: https://www.instagram.com/my_fittiesense/

2. The Good Co.
The Good Co is a healthy restaurant that specialises in its meatless menu and healthy dining for people who are always on the move. Located within Bangsar, it is gaining recognition among the health fanatics and fitness enthusiast over the cosy and resonating attractive look of the place, as well as the varieties of inviting foods and drinks they provide.
Their Menu
Being a full meatless menu, The Good Co is a wonderful choice for those who are strict with their plant-based diets. They provide a number of conveniently packed fresh sandwiches that are filled with high quality and nutritional ingredients for those who are on the go.
Asides from the artisan sandwiches they offer, their best food product are their salad pots. Encased in a portable cup, it is readily packed for those who may be too busy to dine in. Innovative with their names, the ingredients in the salad pots are all combined perfectly for a delicious meal. Do not worry either, as all their products are made fresh daily for your consumption.
The Good Co. menu items consist of so much more like comforting Soba Bowls and Wraps. So do check them out!
Dessert Delights
If you are interested in desserts that include smoothie bowls, grains and granolas, The Good Co is for you, as they have a wide range of flavours you can indulge.
Speciality Drinks
They believe in providing tasty and healthy options, and this also goes out to their drinks as well. You should definitely try their cold-press juices made from all sorts of fruits combinations with snazzy names like "The Iron Man" and "Skinny Dip". You are even available to purchase their drinks online, that is a way for convenient for those who just have to some juice.
Services
The Good Co also offered catering services and delivery for their meals. You can see their website for more information on this.
Location
The Good Co.
Bon Estates,
184 Jalan Maarof,
Bangsar 59100,
Malaysia
Contact them
Tel: +603 22026536
Website: www.thegoodco.my
Facebook: https://www.facebook.com/thegoodcobangsar/
Instagram: https://www.instagram.com/goodcompany/?hl=en
3. Rather Good Beans & The Beanhive
Rather Good Beans Cafe is also a healthier choice of a restaurant for those who are looking to for a healthier meal. Being rather hidden in a quiet neighbourhood in Kuala Lumpur, it was previously known as the RAW cafe, Rather Good Beans is not just a restaurant but a cafe combined.
They serve healthy comforting meals but also a grand choice of aromatic coffee. So this would be the perfect place not only for fitness enthusiasts but also for all the coffee lovers out there. With a homely ambience, it sure is a top choice for many.

Their Menu
For Rather Good Beans, they have choices for vegan diets that are encased in many meat-free and dairy-free foods for them to treat themselves to. Their vegan breakfast meals consist of food items like the no-eggs Benedict and yogurt parfait that is served until 2PM everyday.
Although, do not worry for all you meat lovers as Rather Good Beans also do provide meat meals that are available to order.
Services
Rather Good Beans also offers wholesale services for their roasted coffee beans, food, bread to those who are in search of suppliers for these items. Another service that Rather Good Beans offers is coffee advisory for any new coffee shops and places who are in need of coffee help. You can find out more on their website.
Location
RGB Coffee and the Bean Hive
35 Jalan Damai,
Kampung Datuk Keramat,
55000, Kuala Lumpur Malaysia
Contact Them
Tel: +6 03 2181 1329
Website: https://www.rathergoodbeans.com/
Facebook: https://www.facebook.com/RatherGoodBeans/
Instagram: https://www.instagram.com/rgbcoffee/
4. RawSome
RawSome is a restaurant brand that is located in numerous places around KL that offers many fit and healthy meals that are sure to make your cravings guilt-free. This is even their store tagline, "Healthy Guiltless Cravings".
Their Menu
Wholesome foods are a good way to describe the foods offered at RawSome, that are catered for vegan and vegetarian diets. They have around 12 and more of healthy food bowls that can are available to order.
Healthier Malaysian foods are also revamped into a healthy option like the Nasi Lemak and Ulam. For those who can not forget their daily dose of rice, these food bowls are the perfect choice for you.
They also offer a selection of cold press juices and also wraps if you want other things than the healthy food bowls.
Dessert Puddings
Rawsome is popular for their organic puddings with chia seeds that are both yummy and a healthy choice for your dessert stomach. There are around 27 varieties of puddings that you can try, from all different kinds of flavours. And it is made right on the spot, so it is absolutely fresh.
Services
At their Sungai Buloh HQ, RawSome also conducts out fitness classes like yoga and aerial catered to those who want to eat healthily and live healthy. Workshops are also available from time to time, so go look for more info here.
Location
Rawsome Lightbox (HQ)
LightBox
LightBox No. 8, Jalan LGSB 1/3,
Pusat Komersial LGSB,
Off Jalan Hospital,
47000 Sungai Buloh,
Selangor Darul Ehsan
Closed on Tuesdays
Wednesday – Monday: 9am-5pm
Tel: +60 3 6151 3632
Rawsome MyTown
Lot No. G-072, Ground Floor,
MyTOWN Shopping Centre,
No.6, Jalan Cochrane, Seksyen 90,
55100 Kuala Lumpur.
Open Daily: 10am – 10pm
Tel: ‭+603 9286 5529
Rawsome Gleneagles
Gleneagles Hospital
Unit 9A, First Floor, Block B
282 & 286, Jalan Ampang,
50450, Kuala Lumpur
Closed on Sundays
Monday – Friday: 10am – 8pm
Saturday: 10am – 6pm
Tel: +603 4266 1612
Rawsome Bangsar
7, Jalan Riong, Bangsar,
59000, Kuala Lumpur

Monday – Thursday : 9am-9pm,
Saturday – Sundays : 9am-5pm
Tel: ‭+6012 2677943
Rawsome Uptown
Level 1, Menara TH Uptown 3
No:3, Jalan SS21/39
Damansara Utama
47400, Petaling Jaya
Closed on Sundays
Monday – Saturday: 8am – 7.30pm
Rawsome BIG Publika
Publika, Lot 1A, 83-95,
Jalan Dutamas 1,
50480 Kuala Lumpur,
Wilayah Persekutuan Kuala Lumpur
Open Daily: 9am – 10pm
Rawsome TTDI
No 4A, Jalan Tun Mohd Fuad 1,
Taman Tun Dr Ismail
Kuala Lumpur
Open Daily: 9am – 7pm
Contact
Website: https://rawsome.co/
Facebook: https://www.facebook.com/rawsomeawesome/
Instagram: https://www.instagram.com/_rawsome/?hl=en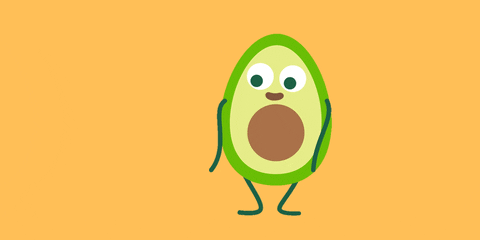 Those are the top choices for healthy available restaurants for all you healthies out there, so do not be discouraged to keep living that healthy lifestyle!