Matcha-flavoured food and beverages have been trending in Malaysia for the past few years. Every cafe and restaurant that you go to will surely serve matcha on their menu. However, it takes a lot of time, energy, and money to go out and get a cup of matcha for yourself. And, not to mention how some places overcharge their menu. So, this is your sign to get yourself your very own matcha powder in Malaysia to drink your favourite beverage at home according to your taste buds!
If browsing through the endless matcha powder in Malaysia brands overwhelms you, do not fret! We have shortlisted the 6 best matcha powder brands for you to choose from and we will also explain the difference between matcha and green tea. Continue reading this article to find out more!
---
Forest Cloud Shiru Matcha
If you prefer your matcha drink to be a tad stronger and bitter, this brand is for you! Forest Cloud takes pride in their Shiru Matcha which came from Uji, a city in Japan that is famous for being one of the country's producers of matcha. This matcha powder in Malaysia is described as having the aroma of roasted nuts and seaweed. So, you can taste the umami and pistachio flavour when drinking it. 
The price starts at RM45 and you can buy it in 100g, 250g or 500g, depending on how much you drink your matcha. Also, this matcha powder can also be used in baking! So versatile!
Further information about Forest Cloud:
Website | Instagram | Facebook
Niko Neko Yuri Matcha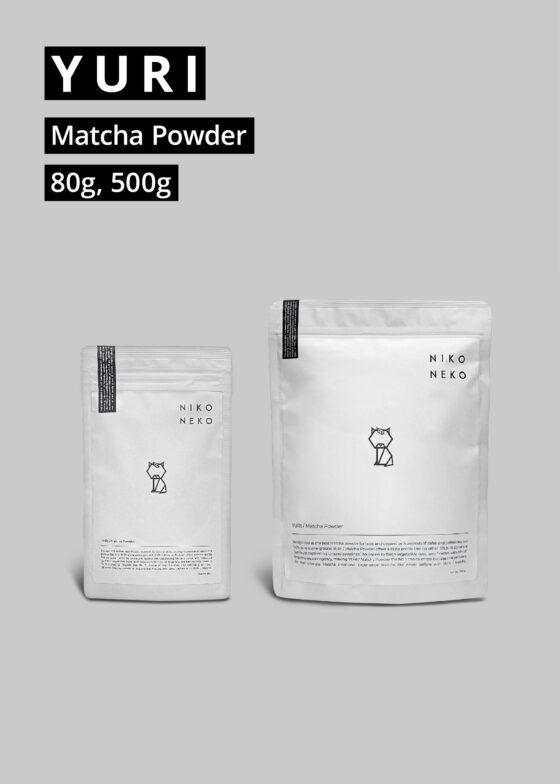 If you tasted good matcha at any cafe or restaurant, there is a possibility that the matcha comes from this Malaysia matcha brand! Niko Neko once was the talk of the town when they opened the Niko Neko 2.0 store in Chinatown, Kuala Lumpur. One of their best-selling products is Yuri Matcha, which is a type of matcha. Not to be confused with Girls Generation's member, Kwon Yuri.
Niko Neko describes their Yuri Matcha with a medium level of grassy or vegetative note with mild flavour of umami. However, it won't taste as bitter as you would expect because the tea astringency level is low. It comes in two sizes – 80g for RM69 and 500g for RM189.
Further information about Niko Neko:
Website | Instagram | Facebook
Thirdmug KL Whisk Me Away
Another best matcha powder Malaysia that you should try is Thirdmug KL's Whisk Me Away. They use Uji Matcha which has a strong, pistachio and seaweed scent. So, it will give you an earthy and savoury aftertaste. The best part of this matcha powder is it comes in a jar for easy storage and it has a shelf-life of two months after opening. It is the best drink before its shelf-life ends because it will lose its quality and won't taste as good as a fresh one. 
Thirdmug KL's Whisk Me Away is also suitable for baking, not limited to beverages only. They claim that the whole jar can make up to 20 to 25 cups of matcha tea. The price is RM60 for 40g for the powder only, but they also sell it together with matcha whisk, for RM79.
Further information about Thirdmug KL:
Website | Instagram | Facebook
HonesTea Japanese Shizuoka Matcha Powder
Most matcha Malaysia brands sell their matcha powder at a high price, so if this is your first time trying matcha, you can opt for this brand, HonesTea Japanese Shizuoka Matcha Powder. They sell their matcha powder for RM18.90 (50g) and RM37.65 (100g). However, don't let their low price deceive you to think that their matcha won't taste as good as the expensive ones. Their matcha powder originates from Shizuoka, Japan and has light green colour with a lower aroma and a tad bitter taste. However, don't panic over the bitter taste! You can add your preferred amount of sugar or stevia to your matcha drink until you like the taste of it. 
Further information about HonesTea:
Website | Instagram | Facebook
Matcha.my Premium Grade Daily Matcha
If you are finding matcha powder for baking, you should get Matcha.my's Premium Grade Daily Matcha. It has a milder taste and low bitterness so if you're not a big fan of bitter matcha, this brand is definitely for you. As the colour is bright, it is befitting to use for baking so your baked goods will look appealing with the green colour. The matcha powder originated from Nishio, Japan which is one of the cities that produce the best matcha in the world. The price for this Premium Grade Daily Matcha is RM33 for 30g, and it can make up to 30 servings. 
Further information about Matcha.my:
Website | Instagram | Facebook
QUA Coffee 100% Premium Kyoto Uji Matcha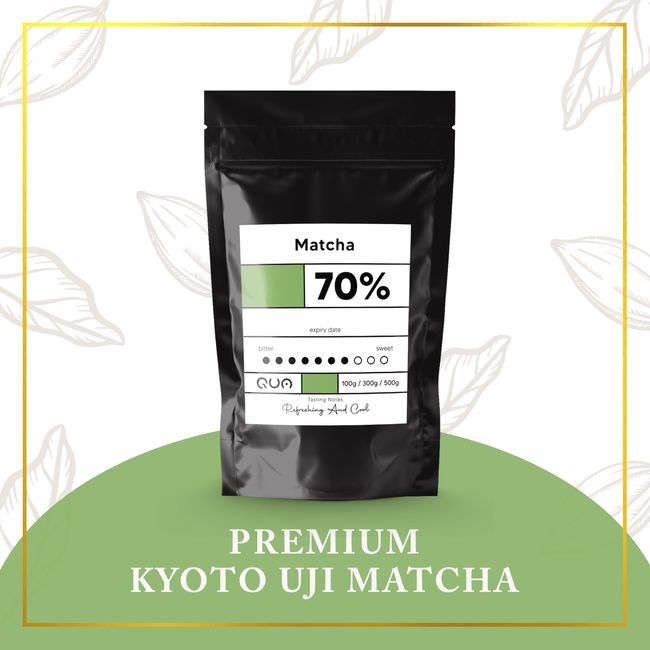 Originating from Uji, a region in Japan, QUA Cofffee's 100% Premium Kyoto Uji Matcha powder will give you the creamy and umami indulgence when you use their matcha powder in your drink or food. Uji is popular for being the birth root of Japanese matcha and it is the oldest green tea producer among other regions of Japan. So, you know that this matcha powder Malaysia is legit – delicious and high quality!
True to their name, QUA stands for Quality and Affordable and they sell their 100% Premium Kyoto Uji Matcha powder at an affordable price – RM58 (100g), RM110 (300g) and RM135 (500g).
Further information about QUA Coffee:
Website | Instagram | Facebook
---
Where did matcha originate from?
If you think matcha powder originates from Japan, well you thought wrong! The origin of matcha actually dates back to the 8th century in China by the Buddhist monk. However, they used to prepare the matcha leaves by steaming and forming them into tea bricks back in the day. After the introduction of new materials in the 12th century, they used a new method which turned steam-prepared dried tea leaves into powder like the ones we know today.
What is the process of producing matcha powder?
Producing matcha powder is a lengthy and tedious process. First, the tea leaves will be shaded by bamboo mats or rice straws to prevent direct sunlight from drying them. This takes two to six weeks to increase chlorophyll in the leaves to bring out that bright green colour of matcha. When it's time to harvest, only the youngest and greenest tea leaves are plucked in mid-April to mid-May. After that, the leaves are steamed for 20 seconds to avoid oxidation. Then, the leaves are de-veined and de-stemmed before turning them into a fine powder.
After that, tea processors will sort the leaves by colour, texture, and aroma. To grade matcha, they add hot water to tencha (ungrind matcha) to observe the quality. After everything is done, the tea will be labelled and stored in a chilled room to protect its quality. Lastly, tea processors will grind the tencha using a stone mill to achieve a fine, silky powder with ultimate consistency instead of an industrial grinder. Finally, the matcha powder will be vacuum-sealed for storage and transportation.
What is the difference between matcha and green tea?
Even though both matcha and green tea share the same colour, they have more differences than you might know. First of all, despite being harvested from the same plant, they are cultivated differently. To produce green tea leaves, you don't have to shade them from direct sunlight, unlike matcha. That is why the green colour of green tea is not as bright as matcha.
Also, they have their own unique distinct flavours. Matcha has more sweetness and intense earthy flavour while green tea is less sweet and has a light earthy flavour.
What are the types of matcha powder?
There are two types of matcha powder – ceremonial grade and culinary grade. Ceremonial-grade matcha powder is meant to have on its own with only hot water. Meanwhile, culinary-grade matcha is to be added to lattes, baked goods and others. Also, the ceremonial grade has a bright, green colour while the culinary grade has a yellowish brown colour.
Both of the flavours are also different, ceremonial grade matcha has a deep umami flavour with a subtle sweetness while the culinary grade is a bit bitter and has grassy taste.
What are the health benefits of matcha powder?
There are plenty of health benefits that comes with drinking matcha. One of them is that it is highly rich in antioxidants. Matcha is rich in catechins which are natural antioxidants that can lower our risk of cell damage and from getting a chronic disease. Furthermore, it has anti-inflammatory properties that can improve your skin condition. Matcha will help reduce redness on your face and improve your complexion to look healthy and younger-looking!
Also, matcha also can protect our liver from damage and diseases as it can lower liver enzyme levels without any painful side effects. Scientists did a study where they gave a group of non-alcoholic drinkers 500mg of matcha extract for 90 days. At the end of the study, they discovered the experiment is successful as their liver enzyme levels have decreased due to the effects of drinking matcha.
---
Frequently Asked Questions (FAQs)
How do I recognise high-quality matcha?
The easiest way to distinguish between a high and quality matcha is by the smell. You can test this by adding the powder to hot water. If it smells fresh with slight grassy notes, it's very likely to be high-quality matcha. Meanwhile, if it smells like stale, dry hay, it's probably low-quality matcha.
How many calories are there per serving of matcha powder and what is the sugar content?
A half teaspoon of matcha, or 1g contains about 3 calories. The best part of drinking matcha is they are sugar-free! Only if you're drinking it only with hot water – not latte, smoothie, frappuccino, etc.
What are the healthiest ways to consume matcha powder?
It is best to drink matcha powder on an empty stomach to boost your metabolism at the start of your day. Also, having a cup of matcha before exercising or other physical activities will increase your endurance and decrease the fatigue you may face later.
Can I lose weight by drinking matcha powder?
Well, since matcha powder has extremely low calories and zero amount of sugar, it can technically help you to lose weight. Compared to other sugary drinks, matcha is definitely the best option if you plan to lose weight. Also, it can help you stay hydrated which is also helpful for weight loss.
Is it okay to drink matcha powder at night?
If you plan on staying late at night, the answer is yes. This is because matcha has a high amount of caffeine which prevents you from sleeping. It is also mentioned that caffeine can remain in your body for 4 to 7 hours. So, if you plan on sleeping early, avoid drinking matcha at night!
Is drinking matcha powder better than coffee?
Both matcha and coffee have their own health benefits, however, it is said that matcha has a lot more pros than cons compared to coffee. First of all, matcha won't stain your teeth as much as coffee would so you don't need to be worried if your teeth turn yellow. Also, if you suffer from gastric, it is best to drink matcha than coffee because it has low acidity and is more gentle to your stomach.
Is it okay to drink matcha powder while pregnant?
Matcha has a low amount of caffeine, about 25mg of caffeine in a cup of matcha tea. However, it is best to avoid caffeine while you are pregnant to minimize the risk of miscarriage. But if you still want to drink matcha, it's better to seek advice from your doctor to ensure you are drinking in a safe amount.
What happens if I drink too much matcha powder?
Well, even though matcha has a lot of nutritional value, over-consuming it will still give you negative side effects. Since there is caffeine in matcha, drinking it a lot might cause you headaches, diarrhoea, insomnia and even moodiness. So, drink it with caution!
Why is matcha powder so expensive?
Not all matcha powder is expensive, but the high-quality ones are usually on the pricier side. This is because the process of producing matcha is lengthy and meticulous. Moreover, the best matcha comes from Uji, a region in Japan. So due to its limited supply and the cost of importing to our country, that's why matcha is expensive.
Where can I buy matcha powder?
You can visit your nearest supermarket or hypermarket to get matcha powder for your home. For instance, Lotus's, Giant, Jaya Grocer and many more! Or, you can also try asking any cafe or restaurant if their matcha house blend is available to purchase.
Can I buy matcha powder through an online store?
Yes, you definitely can! You can visit online shopping stores like Shopee or Lazada to get your favourite brand of matcha. Also, some matcha powder brands also have their own shopping website.
How do I store my matcha powder at home?
The best way to store your matcha powder is in an airtight container, this is to avoid the powder becoming stale. Also, make sure to keep it away from direct sunlight by placing it in a cool dark spot to maintain its freshness.
Other than matcha tea, what else can I make with matcha powder?
There are endless amounts of things you can make with matcha powder. For instance, matcha latte, matcha smoothie and matcha ice blended! Also, you can use matcha powder to bake desserts like cheesecakes, cookies and brownies. If you have an ice cream machine, you can also make matcha-flavoured ice cream. The possibility is endless!
Can I still use my matcha powder if I don't have the matcha whisk at home?
Of course, you can! The trick is to mix your matcha powder, water or milk in a container or bottle and shake it as hard and as long as you can. Make sure to seal the lid tightly to avoid getting green liquid all over your kitchen. Shake it until you see a layer of foam form at the top of your container or bottle.
How to get rid of the clumps of matcha powder?
Before mixing your matcha powder in water, sift it through a tea strainer or sieve to remove any clumps from the matcha powder, providing aeration and for it to mix evenly in your drink or food.