The persisting Issue of Strays
People have suggested how to manage the strays population in our nation and have taken several measures on their own and have received responses from government officials and the NGOs concerned in animal care. 
In general, no efficiency and humanity of stray management activities is carried out, certain parties have turned to animal poisons, fire them with arrows, and sometimes private huntsmen to kill them. These behaviors are carried out from fear, ignorance or just a lack of compassion.
The proportion of crimes of maltreatment has recently grown, yet the accused offenders are not subject to any action. It might be because of the failure to think about the importance of all lives and our obligation as humans to handle these questions with compassion.
Inadequate legislation also contributes to the difficulty of authorities to take further action in situations of animal cruelty and neglect.
Helpful Animal Shelters For Stray Pets.
1. My Pets Heaven,
My Pet's Haven was established by an animal store woman called Aileen Lee in 2009. She vowed, nonetheless, to create her own rescue center in order to help people return to their homes. Interestingly, the center does not sell animals, but it is a pet store. Rather, they rescue strays and put the animals in a better form and neutralize them.
The center, which is operated by only Aileen and one staff member, has 35 dogs and 8 cats. They offer boarding services, grooming and sell pet accoutrements and supplies, in addition to their adoption. My animal's Haven is relying on donations to support our animals' charges.
You are also invited to support voluntary staff every day – simply call My Pets Haven and plan. See their Facebook or Instagram for additional details.
We've also visited My Pets Haven much like Second Chance Animal Shelter. You may view our video beneath if you are interested in seeing how it went. If you browse new goods for your pet, don't hesitate to check out our nutritious, crude diet.
Contact Details
Tel: 019-6632828, Aileen
Address: No. 11-1, Jalan Setia Prima, S U13/S, Setia Alam, Shah Alam, Selangor
Website: https://mypetshaven.org
2. SPCA Selangor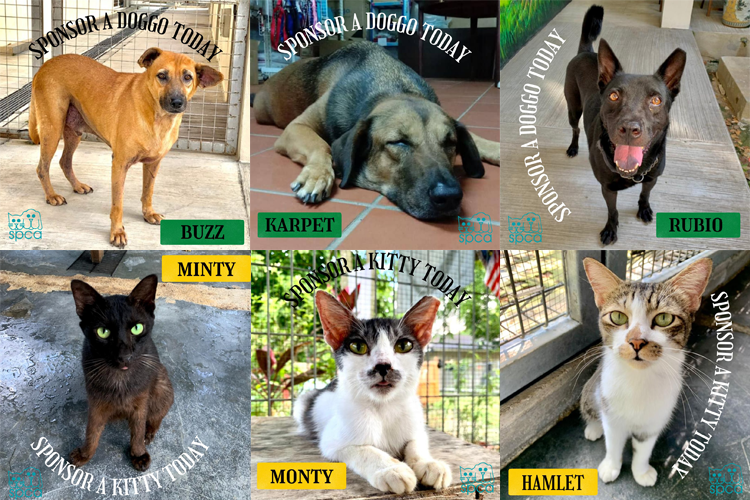 SPCA Selangor is one of Malaysia 's longest living animal shelters and welling agencies. Their history, which was founded in 1958, includes animal welfare, education, and care. It has an intricately designed system that allows you access to adopt well rehabilitated, hygienic and healthy pets. You understand, therefore, that your new friend is healthy and ready for your family.
A Pet Care Program is also offered by SPCA Selangor. This gives us the chance to learn more about SPCA Selangor and the world of rescue centers. In addition, you may also undertake voluntary work for SPCA Selangor through the Pet Care Program.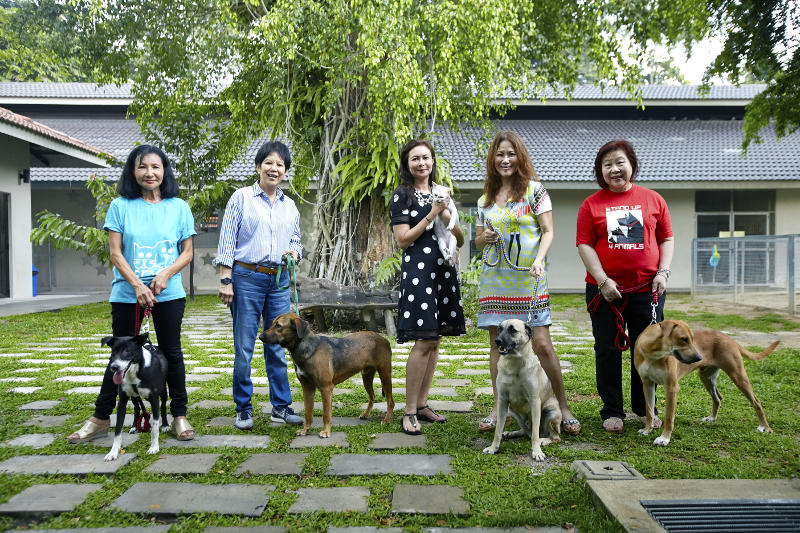 Contact Details
Address: Jaylan Kerja Ayer Lama Ampang Jaya,68000 Ampang
Email: [email protected]
Telephone: 03-4256 5312
Website: https://www.spca.org.my
3. KL Pooch Resort And Rescue (KLPR&R)
KL Pooch Resort And Rescue (KLPR) is a rescue and rehabilitation animal welfare organization. Their aim is to be independent. So why not pamper your dog with a whole make-up of the salon in the Doggie Doos to finance the upkeep of the location if you are not searching for adoption.
Dog boarding is also offered. During the KLPR&R stay, you may take a dip in your saltwater pool or workout on your custom-made slat treadmills.
KLPR&R also aims to teach people why neutralizing/spreading pups is important and to see the streets shrink over time. You may browse over their Facebook or website if you're interested in knowing further regarding KL Pook Resort and Rescue.
Contact Details
Address: Kalumpang, 44100 Selangor.
Tel: 016-2333647
Website: http://www.klpoochresortandrescue.org
4. Second Chance Animal Society
The Second Chance Animal Society is an animal shelter with a no-kill policy dedicated to rescuing and rehoming stray dogs. Ever since it was initiated in the year 2009, Second Chance has a record of saving over a 1000 stray dogs in Selangor, with 50% of them being rehomed.
As a supporter of the "Adopt, Don't Buy" campaign, they urge prospective pet owners to adopt from sanctuaries in order to reduce the number of stray animals. The Second Chance shelter is entirely supported by public donations and volunteer assistance.
If you want to discover further regarding Second Chance, please visit their Facebook page or website.
We also went to the Second Chance Animal Society, which you can see in the video below.
Contact Details
Address: 43100 Hulu Langat, Selangor
Phone: 012-919 2263
Website: https://www.secondchance.com.my
5. Allergic Rescuers
Allergic Rescuers KL is an autonomous organization of animal rescue personnel composed of Rosy Kim, the Hong Kong-based Korean expat wife and Jon Wong, an observance agent, and a weekend dedicated animal rescuer.
Rosy and Jon rely, as freelance rescuers, on their own time, effort, and monetary means to save, encourage and take stray animals, regardless their cat allergies, rescued from the streets. They work with a committed fostering network, independent colleagues and few sponsors that give money or materials.
Since the beginning in June 2018, 130 animals have been taken from the street and 90 of them have been accepted into loving homes successfully. They also use TNRM (trap neuter return management), in conjunction with adoptions, for cats too wild to be taken. All the animals are properly purified, given a new purpose, vaccinated and, if old enough, spayed / neutered before adoption are all animals within their supervision.
Contact Details
Help ensure allergic rescuers KL are checked on Facebook, Instagram, and their website.
You may contact them online via Facebook or Instagram if you have any questions.
Website: www.simplygiving.com/appeal/help-allergic-rescuers-kl-save-more-strays
6. Lucky Dogs Home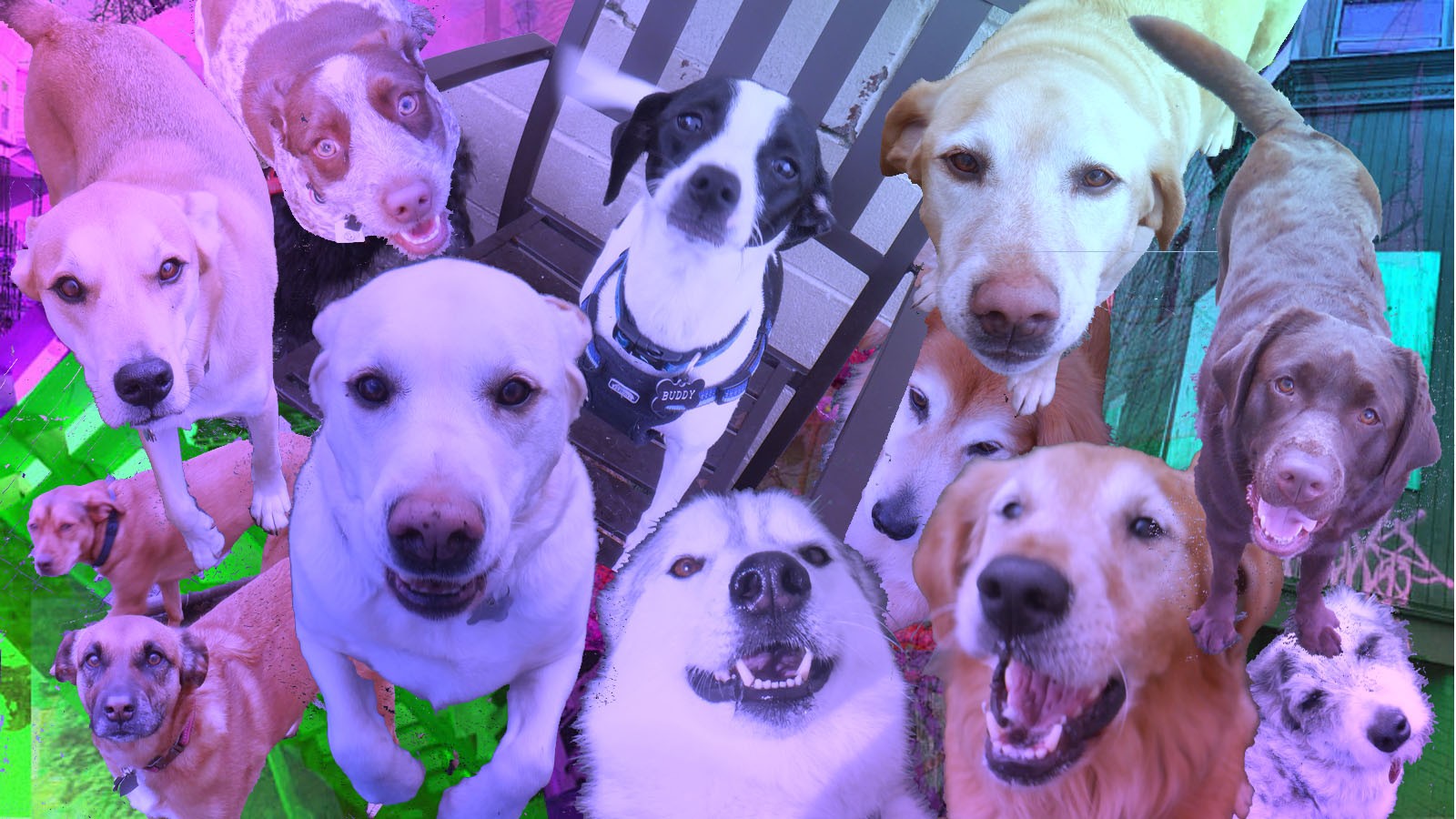 Uncle Win founded his small shelter, previously dubbed as Uncle Win's Shelter, 30 years ago with the little funds he had. He is responsible for 92 dogs on his own. Following the untimely death of Uncle Win on March 18, 2020, Mr. Francis Koh founded Lucky Dogs Home and took over administration with the assistance of an Indonesian assistant.
But since Lucky Dogs Home is a charity non-profit organization that is totally funded by individual donations. Things haven't altered since then. They ought to generate money to assist pay off the vet expenses, as well as prescription and dog food contributions.
If you want to help, you may volunteer at the shelter or make a gift.
Contact Details
Address: Bukit Broga, Semenyih
Tel: 019-3023311
Website: https://www.facebook.com/luckydogshome/
7. Animal Care
AnimalCare is headquartered in Selangor, which was founded by Dr. Chan Kah Yein and promotes care of strays. At times they also engage in feeding stray dogs. They neutralize and fulfil street animals' medical requirements.
In contrast to other animal centered non-governmental organizations, AnimalCare is not an animal shelter. Consequently, an adoption program is not accessible. However, they engage in educational discussions, which create sympathy for animals and instill them.
No other organizations or social media accounts are associated with AnimalCare. So, if you wish to contact AnimalCare regarding its voluntary activities.
Contact Details
Our WordPress website: www.myanimalcare.org
Our Facebook page: https://www.facebook.com/myanimalcare.org
Our Twitter page: https://twitter.com/myanimalcareorg
Our Instagram page: https://www.instagram.com/myanimalcareorg/
Our contact person: Dr Chan Kah Yein at [email protected]
How Stray Animals Can Affect us.
It is important to notice that every pet has a chance of life like people after breaking down every consequence which results from stray animals' overpopulation. If you allow them to survive, you educate yourself to appreciate other living beings. There is no justification for murdering, butchering and trafficking animals as companions. You may help stray animals to feel their want for affection, if treated with the appropriate person. As a result of pet abandonment, roaming pet animals come. The owners of the animals have to let their animals alone. Therefore, abandoned animals have to fend for themselves and grow feral.
The aggravating condition cannot limit the reproduction of stray animals, resulting in stray animals from the following generation. Some owners also have no financial resources and no willingness to neutralize their dogs.
The overcrowding of stray animals is undoubtedly ending badly. A first result of overcrowding is a conflict between human and stray animals.
If there are more than enough existing dogs, traffic accidents can easily happen. Strays in Malaysia more prone to cross the road recklessly and cause a motor vehicle and road accident.