Many years ago, the number of international schools in Malaysia could be counted on one hand. This was because enrollment in the schools was only open to expatriate children. Local children were generally not accepted even if they had the means to afford it until a setting up of a quota was done to allow local students to study in international schools.
Come the year 2012 where this limitation was abolished. Suddenly international schools were being filled with local children and the numbers of schools have increased up to 75%. Currently, as of 2019, there are 171 English-medium international schools in Malaysia. And 50% of the enrolled students are locals.
So if you're looking around for an alternative to local education for your child, international schools are your best bet.
1. Garden International School
One of the earliest established international schools in Malaysia, Garden International School (GIS) was founded in 1951 and has become also one of the most distinguished schools. It is owned by Taylor's Schools group and comes with world-class facilities.
The school is comprised of 2,200 students: 70 nationalities including Japanese, South Korean and of course, Malaysians.
Using a British based education, students will be expected to take the IGCSE and A-Levels exams. But don't you worry, the school also focuses on non-academic extracurricular activities that will surely make your child an all-rounder.
GARDEN INTERNATIONAL SCHOOL
Location: Bukit Kiara, Kuala Lumpur
Curriculum: IGCSE and A-Levels
Fees: RM28,610 – RM32,990 per term
2. Alice Smith School
Another British-curriculum based school, Alice Smith was founded by Harvard graduate Alice Farfield Smith in 1946.
Thanks to its remote location, the school offers a green and spacious environment for its students. You might also be interested that Alice Smith has a non-selective and non-profit aim for the school. So much for international schools only being for the rich & privileged right?
Even so, the school still manages to offer a wide variety of facilities like 8-lane running track and an Olympic sized swimming pool. And compared to other international schools, classes are small so teachers will be more focused on your child.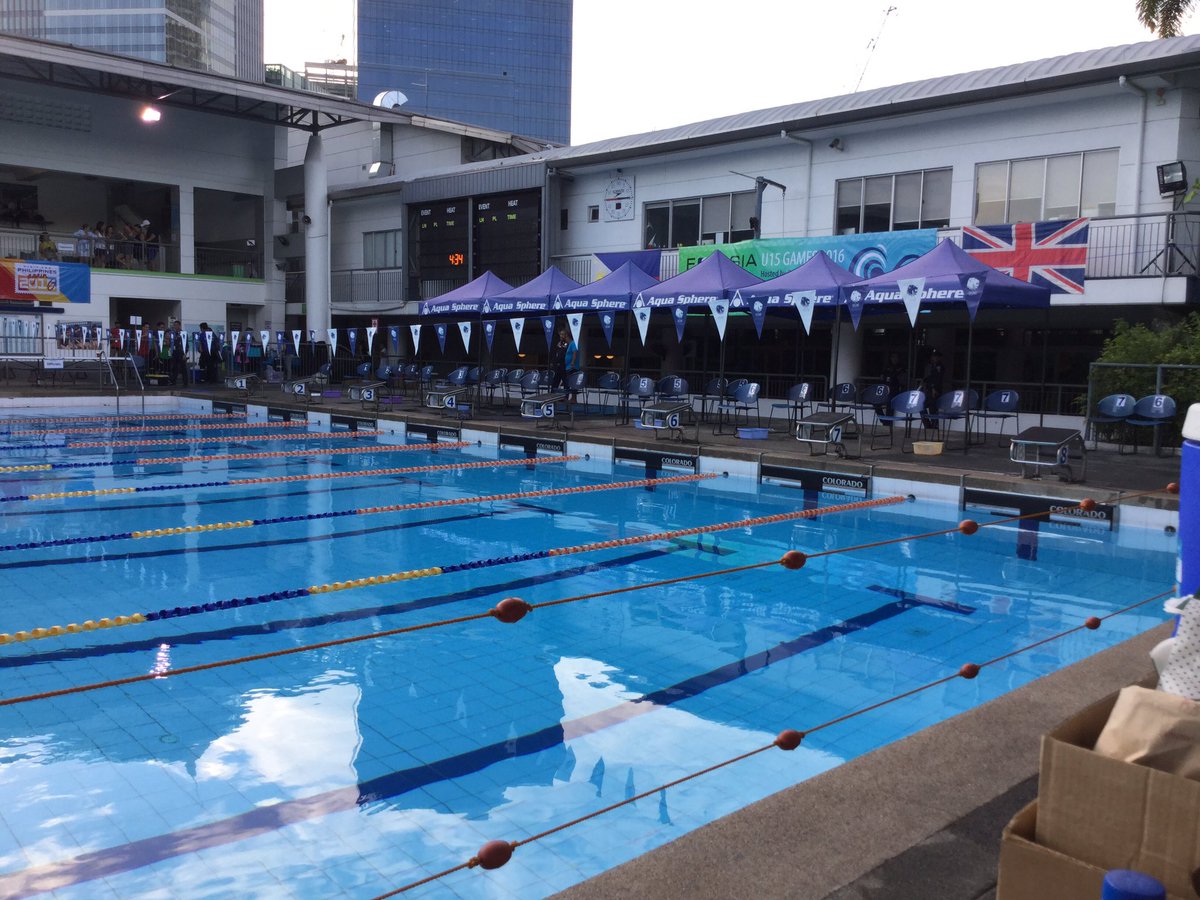 ALICE SMITH SCHOOL
Location: Seri Kembangan, Selangor
Curriculum: IGCSE and A-Levels
Fees: RM27,400 – RM30,900 per term
3. International School of Kuala Lumpur (ISKL)
Another distinguished one in the Malaysian international school circuit, ISKL was established in 1965 and is a private, non-profit and parent-governed school.
It has become such a well-known establishment that in August 2018, a massive campus was opened in the heart of Ampang.
Interestingly enough it's another British-based curriculum school rather ISKL follows a US curriculum and it's was one of the first Malaysian schools on this list to offer IB and received its accreditation in 1992. It comes as no surprise then hat ISKL students are often placed in many Ivy-League based colleges, liberal arts schools and Oxbridge after graduation.
It's also the only school on this list to offer American High School Diploma AP.
INTERNATIONAL SCHOOL OF KUALA LUMPUR
Location: Ampang Hilir, Kuala Lumpur
Curriculum: IB and American
Fees: RM102,590 per annum
4. ELC International School
Founded in 1987, it's also one of the many established international schools here in Malaysia. Fun fact: The original campus was just in TTDI shophouses! But within 10 years, the opened up their first campus in Sungai Buloh and have since expanded to a second campus in Cyberjaya.
Again following a British curriculum, ELC offers subjects based on the National Curriculum for England & Wales in conjunction with Cambridge Assessment International Education (CAIE). CAIE is the world's largest provider of international education programmes and qualifications for 5 to 19 year olds.
This school also offers more reasonable term fees so if you're looking for international education for your child but don't want to break the budget, keep ELC in mind.
ELC INTERNATIONAL SCHOOL
Location: Sungai Buloh & Cyberjaya
Curriculum: Cambridge
Fees: RM4600 – RM14790 per term
5. Sri KDU International School
Despite its predominantly British curriculum, Sri KDU stands out with its local infusion of teaching methods. The motto of the school is truly Malaysian: "Malaysian Hearts, Global Minds". So do not fret if you're worried your child might feel a clash of cultures upon enrolling in Sri KDU.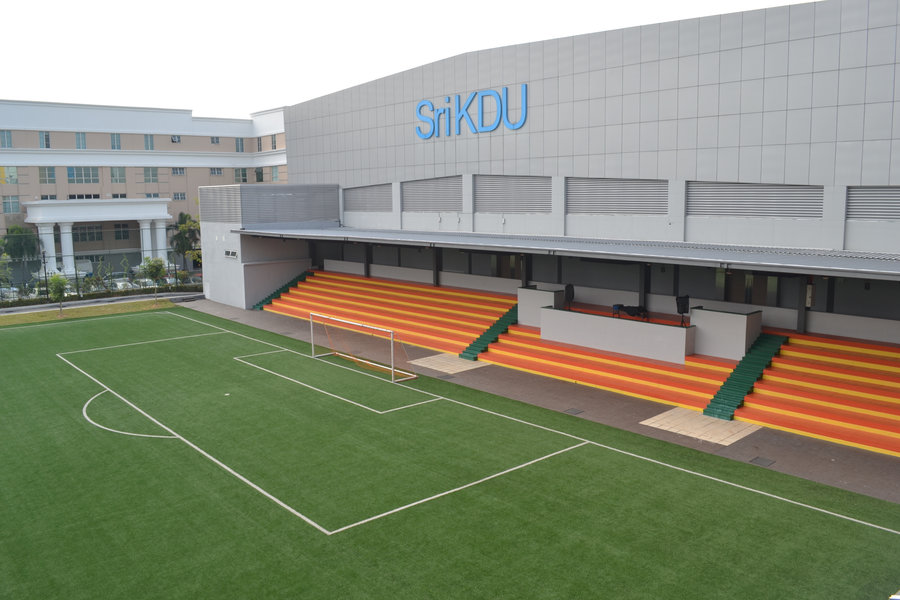 While offering sound academic services, the school also does not pale in other aspects such as pastoral support, world class facilities and many extracurricular activities. Of course, doesn't hurt that the faculty comprises of 60% British teachers and 30% expatriate staff.
And if after graduation you don't want your child to stray away from home just yet, there's always KDU University College to send them to.
Location: Petaling Jaya, Selangor
Curriculum: IGCSE and IBDP
Fees: RM53,490 – RM57,690 per annum
6. The British International School of Kuala Lumpur (BSKL)
Opened by the Nord Anglia Education Group, BSKL is 1 out of 56 international schools located in 27 countries to be owned by this company. Established in 2009, this school is one of the more recent international school to pop up in KL. But don't think it can't compete with others on the list because student enrollment has grown to over a thousand students.
With a recently integrated secondary school site (completed in 2016), BSKL offers a modern and spacious environment and facilities like: an Olympic-sized swimming pool, creative spaces, music rooms and an auditorium that seats 650.
That wasn't the only thing to occur in 2016, BSKL was rated "excellent" by Independent Schools Inspectorate, something that hasn't happen in Malaysia and only to top UK independent schools.
BRITISH INTERNATIONAL SCHOOL OF KUALA LUMPUR
Location: Bandar Utama, Selangor
Curriculum: IGCSE and A-Levels
Fees: RM28,020 – RM34,990 per term
7. Mont Kiara International School (MKIS)
Opened in 1994, MKIS is also another American curriculum based international school. Located in the beautiful suburbs of Mont Kiara, the 6-acre campus has a rather strategic location due to the fact that Mont Kiara is an expat hotspot.
Surprisingly the school only boasts 650 students across all the year groups and 19% are made up of Americans. Maybe it's due to the school's high fees. Yes, MKIS has the highest international schools in the Klang Valley.
But that could be a blessing in disguise since a smaller student body means higher attention on your child. So if you have the means to afford it…
MONT KIARA INTERNATIONAL SCHOOL (MKIS)
Location: Mont Kiara, Kuala Lumpur
Curriculum: American Curriculum and IBDP
Fees: RM53,800.00 per semester (2 terms)
8. Tenby Schools – Setia Eco Park
Named after a small fishing village in Wales, Tenby Schools was founded in 1960 by expatriate planters, miners and soldiers to ensure their children received high quality education based on British curriculum which has translated to Cambridge International Examinations (CIE) in current times.
With a few campuses in Ipoh, Penang, Setia Eco Park and Setia Eco Gardens, your children will be in good hands. The school also has an emphasis on small classrooms so take that into consideration. Not just focusing on academics, the school provides facilities like classrooms, science & art learning spaces and also recreational spaces like tennis courts, music labs and volleyball courts.
TENBY SCHOOLS
Location: Shah Alam, Selangor
Curriculum: Cambridge
Fees: RM11,190 – RM31,500 per annum
9. Fairview International School (FIS)
Being the only fully IB school in Malaysia, Fairview will definitely provide the best International Baccalaureate education your child will ever need. With 5 strategic locations in Malaysia, the school has definitely found its place as one of the top 10 international schools in Malaysia.
With annual expeditions to international locations, students are able to learn outside the box with trips to the Great Wall of China, that helps give the school a less theoretical-based education.
Graduated students have received scholarships from renowned universities like the London School of Economics, Kings College, University of British Columbia and the University of Melbourne.
But if academics aren't your main concern, the school also runs a One Child One Instrument that runs from Grade 1 all the way to Grade 11 in conjunction with the British Royal School of Music.
Fairview International School
Location: Wangsa Maju, Kuala Lumpur & Subang, Selangor
Curriculum: International Baccalaureate
Fees: RM28,000 to RM60,000 per annum
10. Taylor's International School
Does the name sound familiar? Well, it should be as it's in the same group as Taylor's University.
Established in 1991, the school was actually first built as a private school for the Badminton Association Malaysia players. Eventually, it became one of the top private schools in Malaysia which lead to its transformation today: as an international school.
Just like the other schools on the list, Taylor's also offers a British curriculum: your child will take the IGCSE and A-Levels exams.
You'll be happy to find that the school was awarded the 5-Star Quality Standard Award for Private Education Institutions (SKIPS) from the Ministry of Education alongside Reader Digest's Trusted Brand Award 2016 under the Private/International School Category.
TAYLOR'S INTERNATIONAL SCHOOL
Location: Maluri, Kuala Lumpur & Puchong, Selangor
Curriculum: IGCSE and A-Levels
Fees: RM14,670 – RM43,1100 per annum
So there you have it, this is Woke's list of 10 ten international schools in Kuala Lumpur, we hope you found this article helpful!
FREQUENTLY ASK QUESTIONS (FAQs)
1. What makes international schools in KL a better choice for early education?

The international school offers a plethora of international curricula on top of more options for after-school activities that are not being offered in public schools. In addition, there is a diversity of students enrolled in an international school. Students also are taught by professional teachers to master a foreign language at the earliest age
2. How much will you be charged for sending your child to international schools in KL?

Frankly speaking, educational fees for sending your child to international schools are more expensive than sending your child to local schools. Plus, depending on the school's range. An established international school may charge as much as RM 100,000 annual fee although mid-range ones will vary between RM 25,000-RM 50,000. There has been a rise in international schools which will charge as low as RM 25,000 annually.
3. Will international schools in KL affect children's first language abilities? 

While the international school does use English as the language of instruction and incorporate it into their daily conversation, other languages including Malay and Mandarin are also taught in the schools. So, studying in an international school will not deter their fluency in the first language. The parents need to play a role to ensure the children's first language is not affected by talking and communicating the first language at home.
4. How do you choose the right international schools in KL for your children?

By collecting the information via websites or maybe brochures from the school to make a comparison. This information can be easily referred to before making a decision and also use your social network since information online can be manipulated by the school administration. In simpler words, doing research does make an impact. Thus, do the research first before finalizing the decision.
5. What are the criteria that I need to look at before choosing international schools in KL?

These are the criteria that you should consider before choosing an international school: academic standing of that international school, excellent curriculum, personalized learning, wonderful facilities, exceptional teachers, commitment to the community, global networks, local partnerships, etc. Remember, sending your child to school, especially to the international school is such a big investment. Thus, you have the right to ensure that every penny that you spend on your child's education is worth it.
6. What is the class size for a standard class in international schools in KL? 

To offer a more efficient studying and teaching session, international school classes commonly keep the number of students per class up to 20 students. Having 24 students will, to a certain degree, assist with the frequent turnover of students and afford the greatest flexibility in grouping students into pairs, threes, fours, sixes and eights. This is to give more attention and teaching assistance to every student in the classroom.
7. How many students are taught in one class in Malaysian local schools than in international schools in KL?

In comparison to the small size of classes in international schools, the local and government schools in Malaysia will place students up to 40 people in the classroom. It is undeniable that this unbalance ratio between the teacher and students in the classroom will lead to unconducive attention are not fully given during school lessons.  
8. Why are there many international schools in KL?

KL or Kuala Lumpur is the capital city of Malaysia and a big city that offers many infrastructures and career growth for local Malaysian and expatriates. Thus, it is not surprising that Kuala Lumpur has more than 100 international schools, many of which offer international curricula and syllabi.
 
9. What kind of exposure do the students in international schools in KL have?

English is the primary language of instruction in international schools, particularly those that use American, British, and Canadian curricula. Because of this, many pupils attending international schools speak English fluently and with confidence.

At international schools, students are allowed to explore their lessons through hands-on and experiential learning, which helps strengthen their abilities academically, mentally, and socially. These activities enable students to think outside the box and pick up valuable life skills along the way.
10. What foreign languages are taught by teachers in international schools in KL?

International schools are known to be the educational hub to teach foreign languages. In Kuala Lumpur, Malaysia, usually French, Mandarin, Spanish, German, and Arabic are offered in the syllabus and the students can choose the foreign language(s). Arabic is usually taught as a foreign language in Islamic international schools.