Well, if you are living in Malaysia, you should know about this amazing dish which is called steamboat!
In a steamboat, you cook raw meat, fish, and vegetables in a boiling broth right at your table, similar to a fondue in Chinese style. More commonly, it is referred to as hot-pot, with Malaysia and Singapore being the only countries that refer to it as Steamboat.
All of the meal is prepared in a steamboat cooker, which maintains a gentle heat in the broth throughout the cooking process. It is traditionally served during the winter months because it represents the peak of comforting comfort food, but due to its increasing popularity, people are eating it all year round.
Not many people would say no to a buffet that included meats, seafood, vegetables, and other items that they could then boil in a pot of simmering soup and serve to their friends and family members. This list of Best Steamboat Halal Restaurants in KL will come in handy if you're in the mood for a hotpot, shabu-shabu, or steamboat and grill feast this "winter" season.
1. Family'SS Steamboat & Grill
Family SS Steamboat & Grill may appear to be a casual eatery from the outside, but don't be fooled. For a reasonable price, you can have a full barbeque and steamboat feast here with your family and loved ones. Fish balls, vegetables, shellfish including fresh prawns and mussels, and seasoned meats are all included in the traditional steamboat menu. Family SS Steamboat & Grill is the best steamboat murah KL.
Address: No 6-G, Block 2, City Garden Commercial Centre, Jalan Nirwana, Taman Nirwana, 68000 Ampang, Kuala Lumpur
Contact: +6018 987 7718
2. ASAP Steamboat & Grill
Anyone looking for a Halal all-you-can-eat steamboat and grill buffet should check out this restaurant. There is a large variety of raw marinated meats available, including chicken, beef, fish, and lamb. There is also a wide variety of fish balls, shrimp, shellfish, veggies, mushrooms, and other delicacies to choose from, so you may fill up on whatever you like. As for the soup foundation, you can pick from three options: Chicken Soup, Tom Yam Soup, and Curry Laksa Soup (all vegetarian).
Address: 94, Jalan Tempinis, Kampung Tengah A, 47100 Puchong, Selangor
Phone: 013-485 8944
3. Suki-ya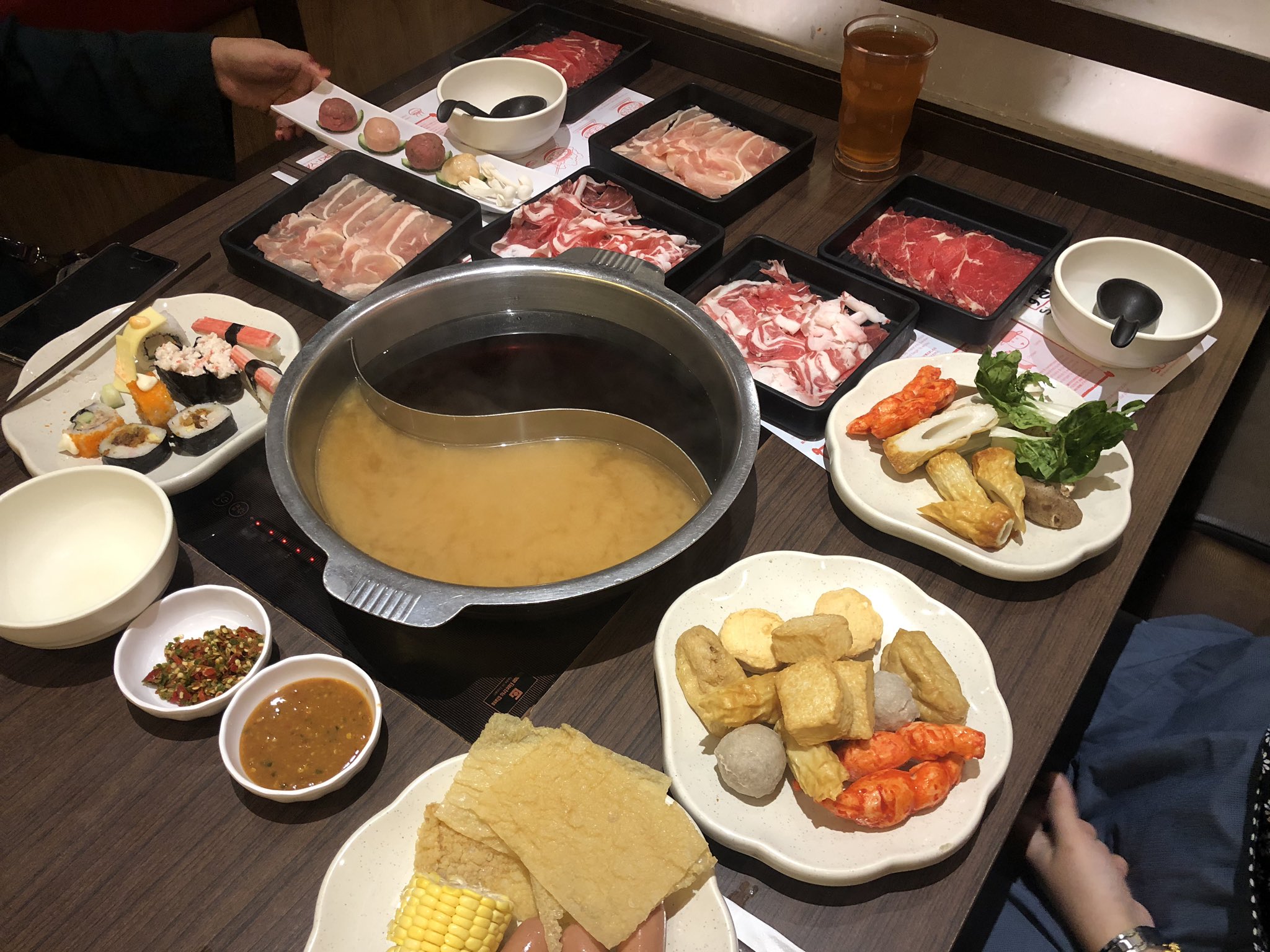 Shabu-Shabu Halal? Yes, please! Here at Suki-Ya, there's nothing not to suki. To begin, you can pick from four different types of soup: shabu-shabu, sukiyaki, miso soup, and kimuchi (kimchi). In order to use all of the food on your plate, you must finish every piece of meat and vegetable you take from the stations. If you have any leftovers, you will be charged 20% of your total bill because Suki-Ya despises food waste.
Address: Click here to see the available location
Website: www.suki-ya.com
4. Seol Garden
Who doesn't know this famous restaurant right? Seoul Garden is a Korean-style hotpot and grill restaurant that is part of a larger chain of similar steamboat restaurants. Due to the presence of over 40 locations around Malaysia, it has established itself as a well-known brand that can be found in numerous KL malls. Prepare a selection of seafood, marinated meats, veggies and other steamboat Korea delicacies in your table hotpot or on the grill to serve to your guests.
Address: Click here to see the available location
Website: www.seoulgarden.com.my
5. Pak John Steamboat
In this vast and roomy eatery, you may serve yourself unlimited amounts of meats, fish, veggies, noodles, and other dishes for a set charge. It's the perfect place for a family meal out. Having over 160 different types of food to choose from will leave you feeling completely spoiled for choice. The smoked duck, sliced abalone, and lamb are some of the most popular choices! Don't forget to spare room for dessert, which includes waffles, ice cream, ais kacang, and other delectable treats to round out your dinner on a sweet note.
Address: Lot LG-13A & LG-15, [email protected] Mall, 2, Jalan PJU 7/3, Mutiara Damansara, 47820 Petaling Jaya, Selangor
Contact: +6012-705 0684
Website: www.pakjohn.com
6. Kuro Japanese Steamboat
Kuro Japanese Steamboat should be exactly up your alley if you're looking for something different from the usual Sichuan halal hotpot options in Plaza Arkadia. Its Japanese Wagyu Beef and Australia Wagyu Beef are the specialities of this Japanese buffet steamboat. Aside from that, they offer free Haagen-Dazs ice cream all day long! Guaranteed one of the best steamboat area KL.
Address: F-G-03, Plaza Arkadia, No.3, Jalan Intisari Perdana, Desa Parkcity, 52200, Kuala Lumpur
Contact: 03-2778 4370
Website: kurojapanesesteamboat.business.site
7. BBQ Town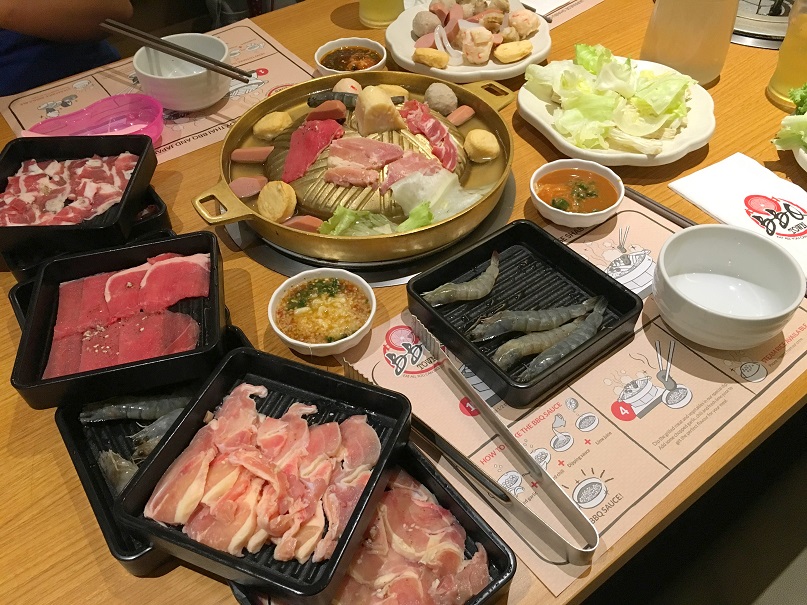 The only place where you can get barbeque AND shabu-shabu at the same time is BBQ Town, which may be the only spot in the world where you can do both. Everything on their food counter is kept simple and made up of only the freshest, highest-quality ingredients that anyone may enjoy! Australian chilled beef and lamb, as well as farm chicken and fresh prawns, are all included in the price of your meal.
In this BBQ Town halal You can also have freshly cooked sushi or choose from a number of other delectable options from their counter, which includes a wide selection of greens and more than 20 other delectable options.
Address: S025, 2/F, 59200 Mid Valley Megamall, 1, Lingkaran Syed Putra, Mid Valley City, 58000 Kuala Lumpur, Malaysia
Contact: 03-2201 1236